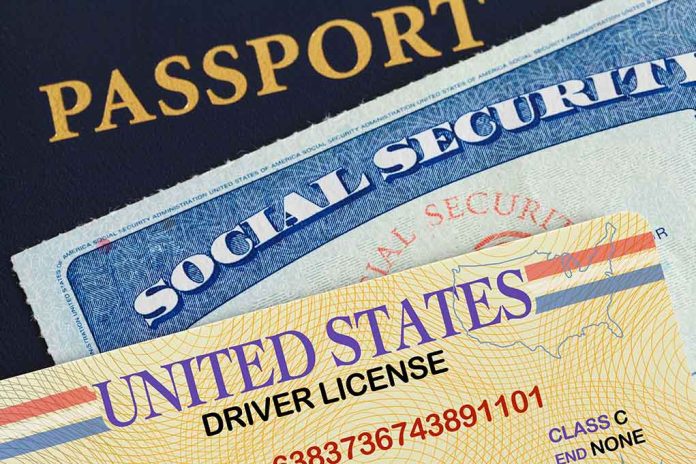 BUSTED! Couple Caught Stealing the Identities of Babies
(DailyDig.com) – Authorities recently arrested and charged a couple living in Hawaii after the two stole the identities of deceased infants. One used his alias to join the US Coast Guard and eventually the Department of Defense (DoD), earning secret security clearance. Federal agents have since discovered the identity thieves may be tied to the Soviet Union and its KGB intelligence agency.
Hawaii couple with possible KGB ties charged with stealing IDs of dead babies https://t.co/fLexWPVFRU

— New York Post (@nypost) July 28, 2022
Court documents show the defendants Walter Primrose and his wife, Gwynn Morrison, had been living under the identities of two deceased babies, Bobby Fort and Julie Montague, since 1987. The husband, in his late 60s, had used his alias to obtain passports, driver's licenses, and DoD credentials. The suspect earned his government security clearance before becoming a defense contractor.
Federal authorities came to believe the criminals may have ties to the KGB and the USSR after discovering polaroid pictures of the two in a KGB uniform. A source close to Morrison also reportedly claimed the woman lived in Romania during the Soviet Union's occupation of the country.
Prosecutors have urged the court to hold the two individuals without bail, explaining they are high flight risks, noting Primrose's proficiency in secret communication. Law enforcement charged both Morrison and her husband with several crimes, including two counts of false statements in applying for and using a passport, aggravated identity theft, and conspiracy to commit an offense against the US.
Is it possible these two were, in fact, KGB agents? Was Primrose a spy stealing American secrets for Moscow? It's certainly a scary thought, especially given how long it took the couple to get caught.
Copyright 2022, DailyDig.com