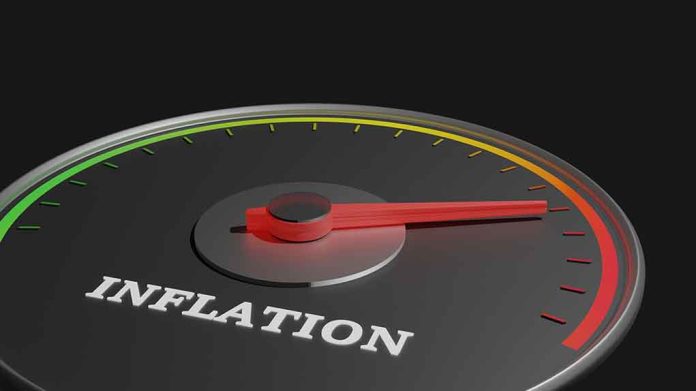 (DailyDig.com) – If you've been to the grocery store — or any store, really — you know prices are ridiculous right now. Americans are being forced to choose between buying food, filling gas tanks, and paying bills due to the highest inflation rate the country has seen in the last 40 years. Despite the seemingly ever-increasing prices, Americans can still protect their money.
According to an expert, after years of enjoying stable prices, Americans have no other choice but to modify their spending tendencies. The University of Minnesota's Carlson School of Management James D. Watkins Chair Mark Bergen says he wouldn't be surprised if inflation hits 10%.
An expert offers helpful advice to rethink our purchase behavior as inflation hits a 40-year high. https://t.co/eCBFL7jrDo

— KARE 11 (@kare11) March 15, 2022
The expert noted Americans should treat the inflation number like a tax rate, then urged people to consider how they spend their money. Bergen suggests investing in items you can sell rather than cash or investments with fixed interest. He mentioned Americans should broaden their shopping scopes, explaining that not everything is going to see a price increase at the same time and that stores won't implement price hikes at the same time either.
Last but not least, Bergen recommends Americans slow down. He noted that the pandemic has everyone in a state of fatigue, urging them not to rush into anything because fatigue can cause people to make mistakes. Bergen explained Americans should take their time adjusting because inflation isn't going anywhere anytime soon and it could be a long time before they see a significant drop in prices. The expert explained everyone still has to figure out how to live, admitting it's going to be hard, but it's far from impossible.
Copyright 2022, DailyDig.com