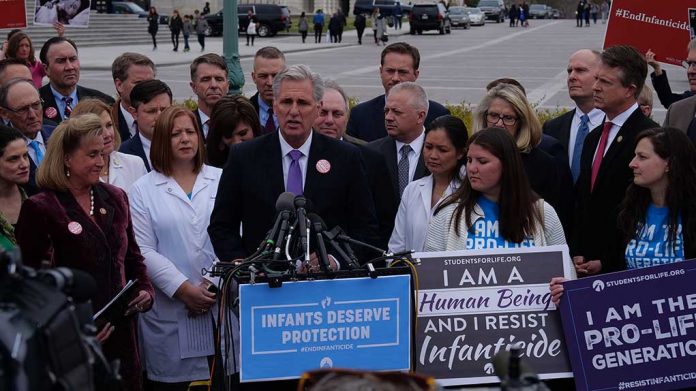 (DailyDig.com) – The situation within the House of Representatives is beginning to get heated as investigations into the January 6th incident continue to take place. The probe into the alleged riot back in 2020 seems to now be a bipartisan effort, rather than a Democrat-driven agenda. Minority Leader McCarthy recently had a lot to say on the subject.
The California Republican and House Minority Leader Kevin McCarthy went on record stating that nothing was off the table in regards to removing Liz Cheney (R-WY) from the Armed Services Committee. His harsh words come only days after House Speaker Nancy Pelosi (D-CA) chose Cheney as her sole Republican pick for the Jan 6 committee.
McCarthy won't rule out booting Cheney from Armed Services https://t.co/0iuNmAiimL pic.twitter.com/jtHO22NGZD

— The Hill (@thehill) July 22, 2021
Pelosi also dumped two of the Minority Leader's picks for the special panel, Jim Jordan (R-OH) and Jim Banks (R-IN). Both are Trump loyalists who voted against impeachment. McCarthy responded by refusing to play ball, removing all five of his Republican nominees from the panel. He added that the GOP would conduct their own probe separately.
For her part, Cheney refused to step down. Her participation instantly convinced Democrats that the panel is a bipartisan effort. Not everyone would agree.
Copyright 2021, DailyDig.com