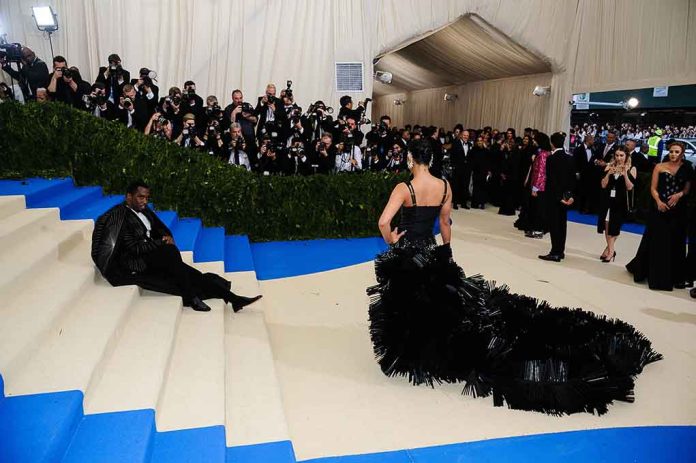 Kim Kardashian Just DESTROYED A Piece Of History
(DailyDig.com) – Kim Kardashian of "Keeping up with the Kardashians" recently wore what could be the most iconic garment in the world: Marilyn Monroe's "Happy Birthday" dress. Kardashian came to the Met Gala in the same gown Monroe wore to sing for President John F. Kennedy. Despite the influencer only wearing the dress briefly, a collector claims the gown is badly damaged.
Marilyn Monroe's Iconic Dress Is 'Significantly Damaged' After Kim Kardashian Wore To Met Gala, Collector Claims https://t.co/eFJLbuuoKo pic.twitter.com/3BuV1sMDnI

— Daily Wire (@realDailyWire) June 15, 2022
Yahoo News reported on comments from the curator of the world's largest Marilyn Monroe private collection, Scott Forner, regarding Kardashian wearing the dress and "Ripley's Believe it or Not!" for loaning the iconic gown to the TV personality. Fortner called the dress a Hollywood, political, and cultural icon, adding it's a part of American history before asserting it should be preserved and protected.
The curator mentioned it was "irresponsible" of Ripley's to loan Kardashian the dress while clarifying he wasn't angry at the TV star for wearing it. Fortner explained his disappointment stemmed from Ripley's claiming they would do everything they could to keep the gown intact. The curator detailed how the dress was missing several crystals, while others were barely hanging on. Fortner declared the garment was unfixable, as the fabric no longer exists, before asking if the stunt was worth it.
During an interview, Ripley's VP Amanda Joiner, who accompanied the dress during its travels, assured all concerned that Kardashian had not in fact harmed the historic relic. Kim wore it for mere minutes, putting it on at the bottom of the Gala steps to proceed toward the top, simply for a photo shoot. Upon reaching the upper threshold, she changed into a replica. Any noticeable damage had already been published in a report earlier in 2017. As for the dress, it's back in California on display at the Ripley's Believe Or Not! Museum.
Copyright 2022, DailyDig.com