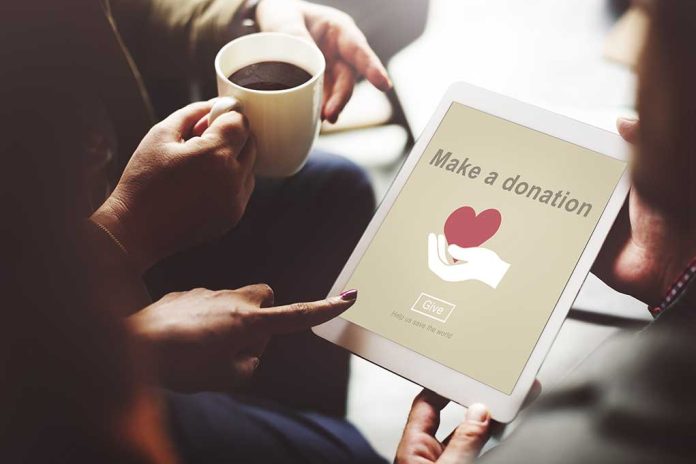 He Put His Life On The Line For Total Strangers, See How The World Repaid Him
(DailyDig.com) – An inspiring story has come out of the quiet state of Indiana. A pizza delivery man willingly went into a burning house to save five children from the blaze, but the young hero sustained serious injuries and is looking at an expensive recovery. Thankfully, donors have sent him over half a million dollars to help with the costs.
Stunning Amount of Money Pours in for Hero Pizza Man Who Saved 5 From Burning House – https://t.co/2hBdbAEudW

— Carol (@Carol38553) July 20, 2022
Nicholas Bostic, a 25-year-old Papa John's delivery driver, has received over $550,000 in donations after his cousin set up a GoFundMe and a woman named Valerie Holdman began a Facebook fundraiser. The GoFundMe has brought in over $515K on its own, with the fundraiser adding nearly another $40K. The money came pouring in with news that Bostic was in recovery after sustaining burns to his arm, ankle, and buttocks. The 25-year-old also suffered from smoke inhalation.
It all started when Bostic was on his way to a gas station to fill up his car and noticed the house was in flames. He pulled into the driveway to call 911, but realized he'd forgotten his phone. That's when he made a decision that would change his life. He ran to the back of the house and found an unlocked door. Upon entry, he saw 18-year-old Seionna Barret, who was babysitting her siblings and another child. After getting them to safety, the teen told Bostic about "Baby K," a six-year-old girl, who was still in the house.
Naturally, Bostic did what any hero would do. He returned to the house, except this time, he had a hard time finding the girl. After looking under beds, in closets, and everywhere else, he finally found the child downstairs. By now the flames had them cut off from the exit, leading the pizza man to take the girl upstairs, break a window, and jump from the second story. He was sure to land on his side, taking the brunt of the impact and cushioning her fall.
The Lafayette Police Department tweeted a video of the hero bringing the young girl to them.
Here's the video to go along with the story. pic.twitter.com/TvZ5wzCg1f

— LafayetteINPolice (@LafayetteINPD) July 15, 2022
Bostic is the true definition of a hero. It seems that quiet Indiana is full of them, especially since a 22-year-old, with a license to carry, recently shot and killed an active shooter at a mall in Greenwood.
Copyright 2022, DailyDig.com