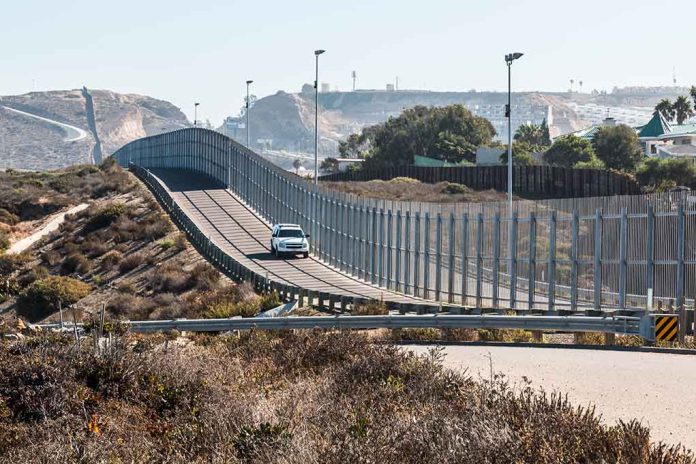 (DailyDig.com) – In an interview with The Washington Post on Tuesday Nov. 22nd, Arizona Democrat Mark Kelly attacked his own party's response to the border problem.
When asked if his party was acknowledging the enormity of the southern border situation and Americans' frustrations, the Democrat was forthright.
"Absolutely not. Not even close," he told the reporter. He said that in his first term as Senator, he knew that there were quite a few Democrats in Congress who just don't get that there is a problem. He also said there are some Republicans who only want to talk about it for the purpose of political advantage.
Illegal border crossings have risen since President Biden took office. Along with the illegal crossings, hundreds of thousands of opioid pills cross the border with them weekly. Customs and Border Protection reported over 230,000 border encounters just in October 2022, while 64,000 migrants crossed unapprehended.
There are currently more than 14,000 unaccompanied minors in federal custody at the U.S.-Mexico border. The increase follows the Biden administration's January 2022 decision to stop returning unaccompanied children to Mexico.
Kelly was sure the two parties could protect the border and pass immigration reform. However, he doesn't believe that his party understands the border issues.
The Democrat defeated Republican Blake Masters in November 2022 and while campaigning, hey heard from voters about their fears regarding the border problem. Arizona is no exception as a border state because for decades, it's been turmoil.
Texas Gov. Abbott has sent busloads of migrants to D.C., Chicago and New York to call attention to the border chaos. Texas' approach has offered relief to border communities overwhelmed by President Biden's open border policies by diverting individuals to less congested areas. The Biden Administration must provide Americans with proper border security. Texas will do more than any other state in the nation's history to defend against an invasion along the border, including adding more sanctuary cities like Philadelphia as drop-off locations for our busing strategy.
Copyright 2022, DailyDig.com