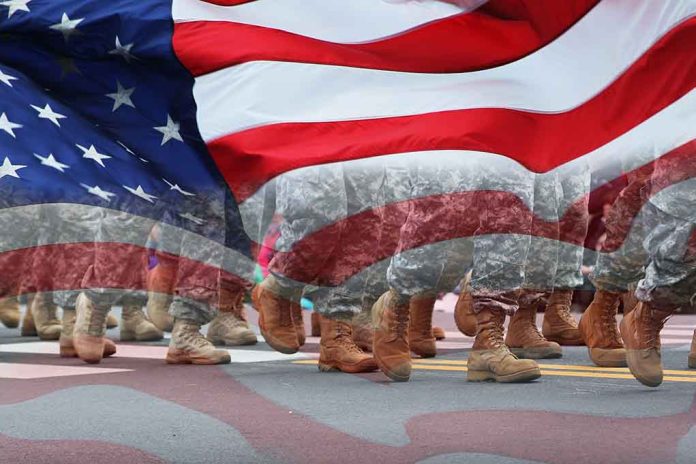 (DailyDig.com) – The military's vaccination requirement will be abolished, according to House Minority Leader Kevin McCarthy, or the national military defense bill won't be passed. There is still a window of opportunity for Republicans in Congress to take a position in support of our country's armed forces, but only if they maintain unity.
Republicans are going through the NDAA, the national defense act, to have that vaccination obligation lifted for our soldiers because they discovered that they're releasing troops who have been serving without being vaccinated. The success of having a Republican majority requires that we should start advancing things immediately, McCarthy stated on Dec 4th episode of Sunday Morning Futures with presenter Maria Bartiromo.
After discussing the issue with McCarthy, the Biden administration considered revoking the military's vaccination mandate, according to the White House on Saturday Dec 3, 2022.
White House spokesman Olivia Dalton stated that McCarthy addressed this with the Biden, and then he told the Minority Leader that he would examine it. The NDAA is still being debated.
According to the report, McCarthy met with Joe Biden last week and explained quite plainly what the change will be with the incoming Republican majority.
When Bartiromo asked McCarthy if he was suggesting that the NNDAA will be voted down unless the mandate is lifted, he replied, "Yes, it will. Otherwise, the bill will not move".
McCarthy made it very plain to Biden. On this, the president collaborated with him. The first symptom of a split government is that each side has to give some flexibility in their demands. There needs to be something on which Republicans and Democrats have been striving very diligently to achieve victory. But a single-party government would not let this happen. Now we will be successful.
The remarks come after upwards of 20 Republican governors wrote to Biden, requesting that the rule be lifted since it has hampered the National Guard's ability to recruit members. Governors call on these forces to respond to natural catastrophes or civil disturbances.
Copyright 2022, DailyDig.com