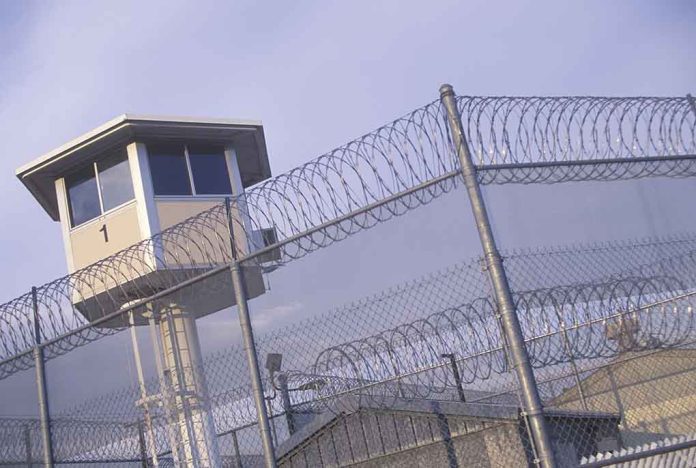 (DailyDig.com) – Prison is a tough place, meant to punish criminals. Despite all the bars and guards, prison is far from being safe, especially for the people living there. One of the most infamous gangs in the United States recently had an altercation break out, prompting the federal prison system to lock down nationwide.
Just before noon on January 31, a fight between several inmates resulted in four hospitalizations. Two of the inmates, 54-year-old Guillermo Riojas and 34-year-old Andrew Pineda, died from their injuries. While deadly fights happen often in federal prisons, the system hardly ever locks down completely.
The federal prison system was placed on a nationwide lockdown on Monday after a gang fight at a high-security penitentiary in Beaumont, Texas, left two inmates dead. https://t.co/cGXTCeHRKf

— The New York Times (@nytimes) February 1, 2022
The gang fight at the United States Penitentiary in Beaumont, TX, prompted the Bureau of Prisons (BOP) to take the rare action of locking down every penitentiary in the 120-prison system. The action is to decrease the risk of gang reprisals in other prisons across the nations. A BOP spokeswoman, Kristie Breshears, called the lockdown a precautionary measure to ensure the prisons remain safe and in order. She indicated that the BOP would monitor penitentiaries and adjust operations accordingly.
No other inmates or staff members of the prison suffered any injuries. The Federal Bureau of Investigations (FBI) is looking into the fight, which involved members of the infamous MS-13, a Salvadoran gang. Given the nature of gangs and the influence MS-13 has, officials were concerned the incident could set off a chain reaction of violence through the rest of the system, explaining the extreme measure.
Copyright 2022, DailyDig.com