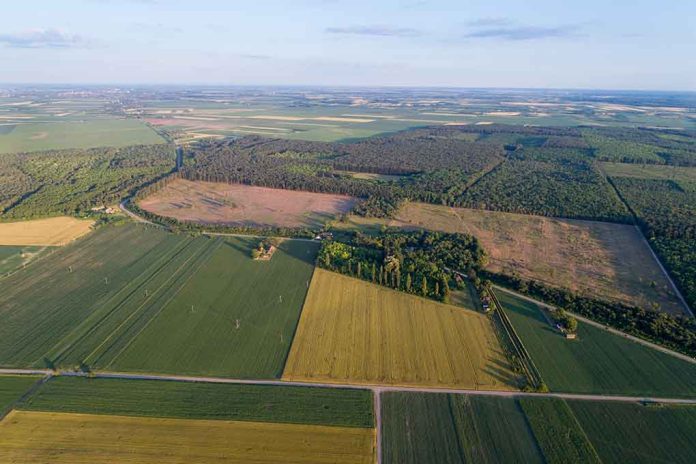 Mysterious "Purchases" Linked To One Buyer
(DailyDig.com) – Someone has been buying up billions of dollars worth of America's farmland and other real estate, and it turns out many of these mysterious purchases trace back to China. According to the National Association of Realtors, the Asian nation was the top buyer of US real estate in 2021, purchasing $6.1 billion in land and property. What would the communist government want with US land? Some people fear it may be part of an espionage campaign.
Chinese Purchases of Billions in US Real Estate Raise Security Concerns | https://t.co/LqYypwIQdK https://t.co/jMPvyTBHFj via @Newsmax

— Frankie Valens (@valensfrankie1) August 3, 2022
Lawmakers, namely Senators John Hoeven (R-ND), Kevin Cramer (R-ND), and Marco Rubio (R-FL) wrote a letter to Defense Secretary Lloyd Austin and Treasury Secretary Janet Yellen expressing their concerns. They cited the recent purchase of over 350 acres in North Dakota, which is near Grand Forks Air Force Base. The property could be a cover for Chinese surveillance or a way for the foreign government to interfere with the base's missions.
Steve Yates, who serves as director for The China Policy Initiative at the America First Policy Institute, explained that there are masses of funds with ties to the Chinese Communist Party behind the enormous purchases. He questions where and from whom the money actually comes. He went on to mention China could be buying up the land as a way to wage financial war on the middle class. The director noted that when a foreign power begins buying up land around bases and other strategic locations, it's "obvious" what they're doing.
In other words, American officials are concerned the land purchases could be a direct threat to national security. What do you think?
Copyright 2022, DailyDig.com