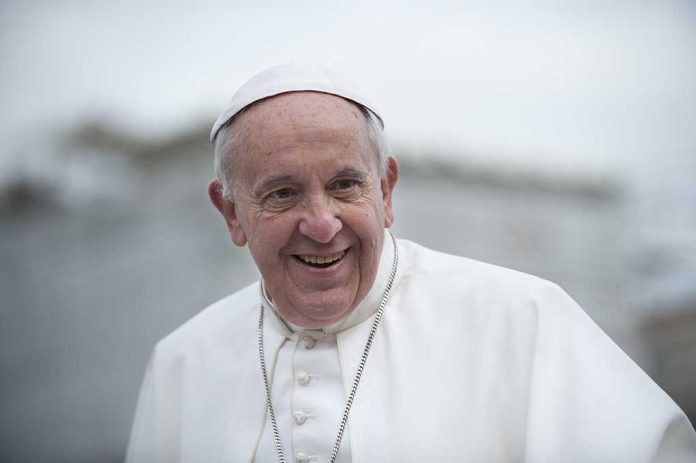 (DailyDig.com) – Speaker of the House Nancy Pelosi is a self-proclaimed Catholic, but her political views often contradict her self-declared religion. Much like President Biden, she also hopes to eliminate the Hyde Amendment that prohibits Medicaid from funding abortions. Most devout Catholics consider abortion a sin; Pelosi believes in a woman's right to choose.
On October 9, the House speaker met with Pope Francis, calling it both a spiritual and official honor. The meeting came amid calls from Archbishop Salvatore Cordileone for collective prayer and fasting for the conversion of Pelosi's heart after HR 3755 passed.
Pelosi says that Cordileone, the Archbishop of San Francisco, disagrees with her on the subject of who should decide the size of a family and the timing of pregnancy. The House Speaker allegedly also defended HR 3755. She believes the law honors individual responsibility, while God granted them free will.
It was a spiritual, personal and official honor to have an audience with His Holiness Pope Francis this morning. pic.twitter.com/nrWYyApnMQ

— Nancy Pelosi (@SpeakerPelosi) October 9, 2021
The archbishop's statement follows weeks of heated debate over abortion in Texas, which recently passed a controversial heartbeat bill essentially outlawing abortions.
Catholic Catechism considers abortion a sin and the procedure itself as an abominable crime equal to infanticide. Pelosi does subscribe to the same faith but claims people have the right to make their own choices about family planning because it isn't anyone else's business.
Critics scorched Pelosi over the contradiction shortly after the news broke. They want to know how she can claim to be faithful while actively supporting matters that violate her religion. Cordileone, for his part, agrees; he believes Pelosi and other Catholics cannot claim to be devout while allowing doctors to kill innocent children.
Copyright 2021, DailyDig.com