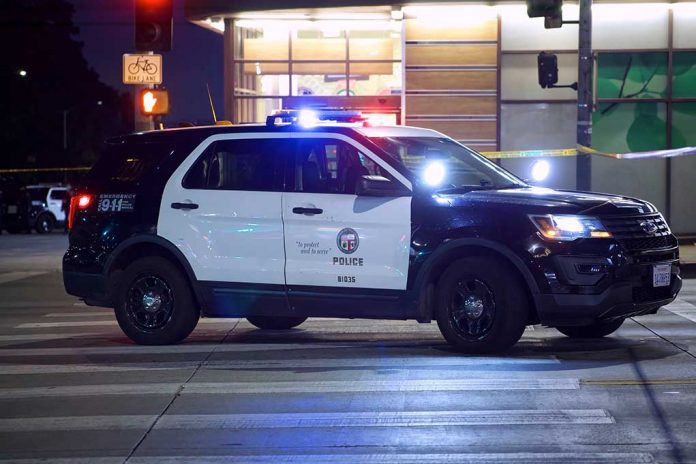 (DailyDig.com) – Despite ongoing "defund the police" movements across the country spurring on hard feelings towards law enforcement, a majority of people still stand behind their community officers. Yet, attacks on police are even more frequent. The latest such event took place on Sunday, July 25, in Louisville, Colorado.
A police SUV caught on fire, costing the Louisville PD a massive $70,000. Investigators are now saying that the vehicle was intentionally set on fire. Thankfully, there was no one present in the area where the SUV was located.
Law enforcement agents haven't yet identified a suspect.
#BREAKING: Colorado police SUV torched in 'targeted' arson attack under investigation by local, federal authorities. -FoxNews #BreakingNews https://t.co/xtmbXwGiyW

— Breaking 4 News (@Breaking_4_News) July 27, 2021
The Louisville Police Department and the Bureau of Alcohol, Tobacco, Firearms, and Explosives (ATF) have launched a joint investigation into the incident. Both entities believe the SUV torching was the result of a "targeted" attack.
Authorities are asking anyone who has information on the incident, or who can identify a possible suspect, to call the Louisville Police Department at 303-444-4444. A cash reward may be presented to anyone who provides information leading to an arrest, and eventually, a conviction. You can also contact North Colorado Crime Stoppers by phone at 1-800-222-8477, or at their website, www.nococrimestoppers.com.
Copyright 2021, DailyDig.com