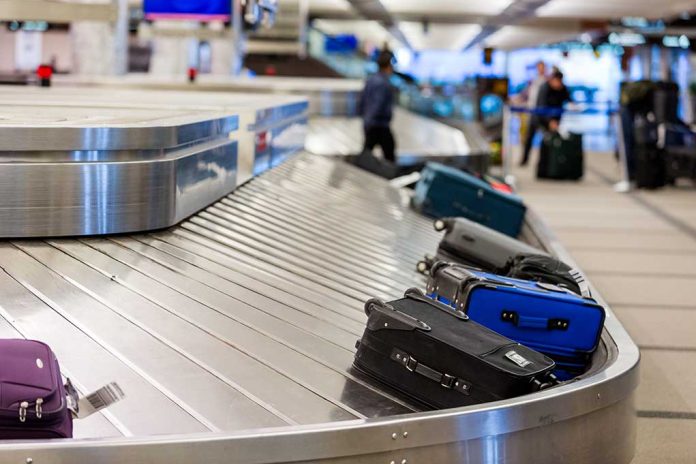 (DailyDig.com) – Airports have strict security guidelines for travelers. Regardless, some people don't necessarily break any rules, but they still end up making a mess for security to contain. The Transportation Security Administration (TSA) had a bit of fun while assuring people understand the proper way to pack certain items for flight.
A pile of raw chicken riding on the luggage belt is certainly not a sight many people expect to see, but it's exactly what some travelers found at an airport in Seattle, WA.
Pile of raw chicken on airport luggage carousel prompts warning from TSA – Fox News https://t.co/27Ca0pAQpz pic.twitter.com/JuIF1LRFwm

— Air Transport News (@AirTransportNew) August 30, 2021
The picture is both disgusting and hilarious as the chicken is still in a "cube" shape, leading security to believe the owner of the chicken simply didn't anticipate the inadequately taped box coming apart. The TSA posted a video of the poultry on its Instagram along with a punny warning.
Airlines allow the transport of meat and other perishable products, but the TSA asks that travelers pack the contents with ice or dry ice to keep them from spoiling. If you're looking for travel tips or have questions regarding what you can and can't bring on an airplane, check with the TSA's website, where they have everything you need to know. Keep in mind that certain airlines may have their own additional restrictions.
Copyright 2021, DailyDig.com