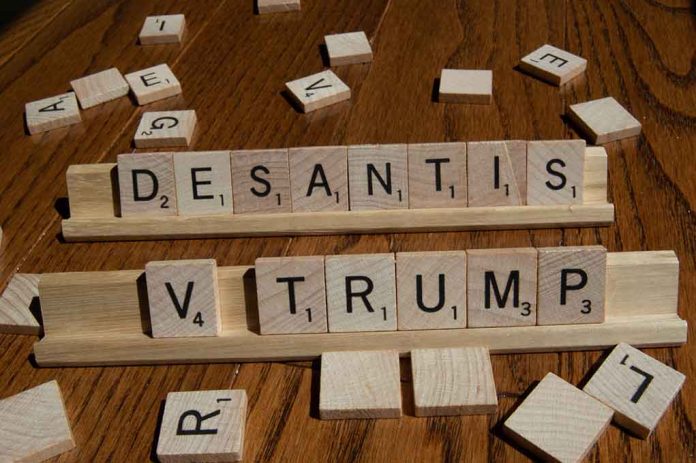 (DailyDig.com) – Trump has targeted DeSantis about the projected 2024 presidential Republican primary. Gov. DeSantis currently leads Trump for the potential 2024 primary bid, establishing a political competition.
Trump and DeSantis are largely regarded as the two leading candidates for the party's nomination, and there have been rumors of rising friction between their respective camps.
Earlier in 2022, DeSantis denied reports that he and Trump were at odds, calling the president his friend and saying that Trump wants Republicans to do well. The Governor thinks that the media wants to foster the view that Trump is upset at the good job he is doing.
However, during a recent press conference, a reporter asked about Trump's announcement and unflattering comments about him.
DeSantis told the reporter that since he is getting things done, it's natural that he gets incoming fire. It's a part of living in the spotlight of the corporate media. He is working for his constituents, standing firm in working for what they want and he is focused on doing his job.
Trump called the governor "Ron DeSanctimonious" during one of his campaign rallies in Pennsylvania. He also called DeSantis an "average governor" who only became popular with his backing. DeSantis came to President Trump in 2017 in a desperate after losing to Agriculture Commissioner Adam Putnam in a landslide battle. Ron had low approval, lousy polling, and no money, but he said he could win with my endorsement," Trump wrote on a Truth Social post.
DeSantis leads Trump by double digits in Florida, Georgia, New Hampshire and Iowa. DeSantis leads Trump 52%-37% in New Hampshire and 56%-30% in Florida. DeSantis leads Trump in a poll commissioned by the Texas GOP. The survey asked probable 2024 Texas Republican primary voters to choose between DeSantis and Trump. 43% of respondents said they'd vote for DeSantis if the primary was held now. Trump had 32%.
Trump predicted that DeSantis would "harm himself severely" by running for president. He cautioned that if he ran, he would say unflattering things about him. Trump said that he knows him more than others except for his family.
Copyright 2022, DailyDig.com