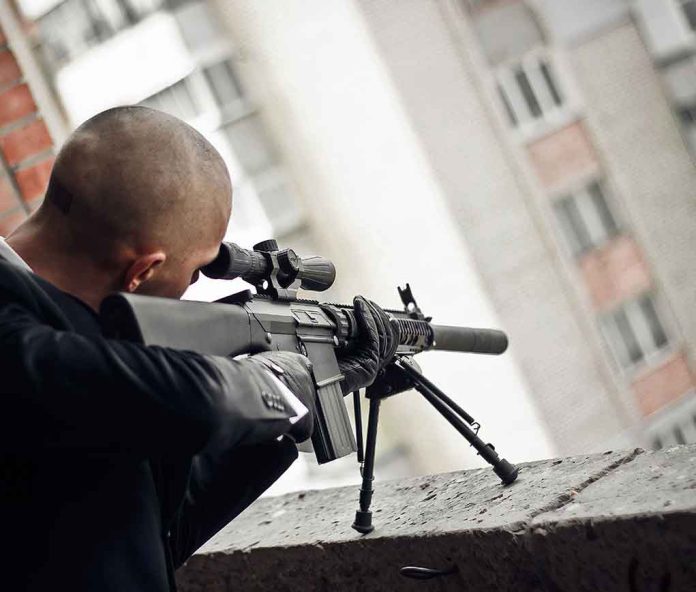 Details POURING in on April 22 Sniper Shooting in DC
(DailyDig.com) – In yet another tragic incident, several people recently became the victims of senseless violence. On April 22, a person began firing a weapon without a specific target in mind. Following the gunfire, authorities say there were a total of four victims injured with a fifth person dead.
4.22.22 DC officials provide the third update on a shooting in the 2900 block of Van Ness Street, NW https://t.co/ngVtxjOjRz

— DC Police Department (@DCPoliceDept) April 23, 2022
Law enforcement officials in Washington, D.C. confirmed that only one individual sustained a fatal injury; the alleged shooter took their own life. While police have named Raymond Spencer, 23, as a person of interest on the day of the shooting, they haven't released information regarding the deceased suspect.
National File reported that Spencer updated a Wikipedia page from a prep school across the street from his apartment. According to police, the update stated, "A gunman shot at the school on April 22, 2022," before claiming the suspect was still "at large." It was a post on 4chan that led authorities to Spencer's apartment after he asked for God's forgiveness on the site.
Police later found several firearms and ammunition rounds in another apartment, where the suspect had a "sniper-type setup." Of the four people injured in the attack, which officers claim the suspect may have live-streamed, one was a 12-year-old. Thankfully, the preteen is stable. Meanwhile, another man and woman are currently labeled as "stable but critical."
Robert Contee, D.C. Metropolitan Police Department's chief of police, asserted there was no pattern or connection between the victims, adding the suspect randomly fired his weapon at people.
Copyright 2022, DailyDig.com