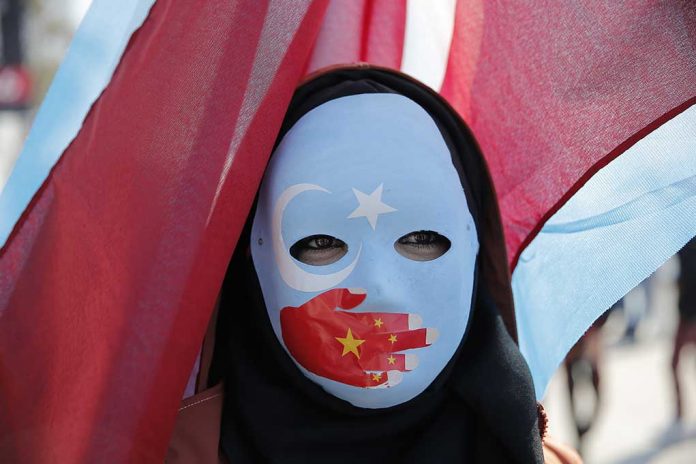 (DailyDig.com) – China has a history of violating human rights. Even now, the Chinese Communist Party (CCP) continues to commit atrocities against their own citizens. That's why America's State Department now has them on their radar.
State Dept. releases 2021 report on genocide, names several problems countries including China, Myanmar and Syria – https://t.co/Z8TKQSWvDR #OANN

— One America News (@OANN) July 13, 2021
The 2021 Congressional Report, mandated by the 2018 Elie Wiesel Genocide and Atrocities Prevention Act, lists several countries as areas of concern. These include China, Syria, and Myanmar.
Secretary of State Antony Blinken said these nations pose a challenge to US foreign policy. He also indicated that US leaders continue to seek resolutions that "reflect [America's] commitment to human rights and democracy."
The international community recently put China on notice over its treatment of Uyghur Muslims. The ethnic group is a religious minority in the country. Reports from the US State Department reflect serious crimes against humanity on grounds of the CCP's torture, imprisonment, and forced sterilization of the Uyghurs.
Myanmar itself also landed itself on the State Department's radar in 2016 and 2017 for what then Secretary of State Rex Tillerson said was as serious as "ethnic cleansing." This claim stems from atrocities committed against Rohingya residents, who are mostly present within the north.
In February of 2020, experts attributed a coup against the democratically elected leaders to military leaders who were directly involved in attacks on the Rohingya people.
Syria also made the list, namely due to ISIS and the Assad regime. US officials are investigating international reports on the genocide of Kurds, Shia Muslims, Sunni Muslims, and Christians, largely at the hands of these two groups.
Blinken promised to work with partner agencies around the globe, striving to put an end to the horrible actions being committed. He also expressed his gratitude to lawmakers from both sides of the coin for their bipartisan effort to stop these actions.
Copyright 2021, DailyDig.com