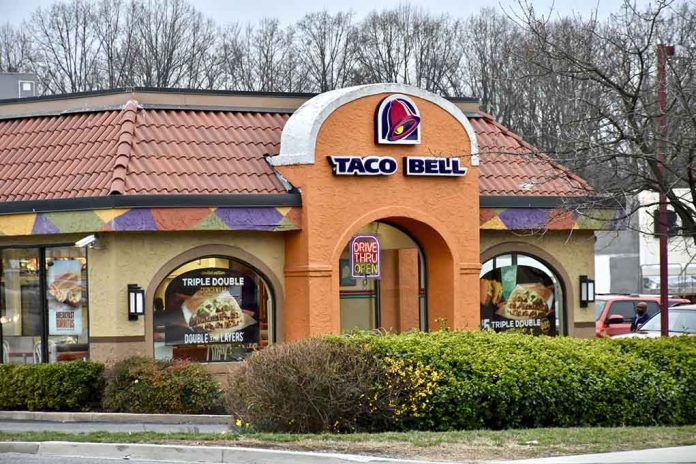 (DailyDig.com) – Employers are legally obligated in the US to pay their employees overtime pay after a certain amount of hours worked. Unfortunately, some sneaky companies will try to take every available action to avoid paying extra — even if they scam workers in the process. A group of Taco Bell employees recently took action by calling in the Supreme Court when the company cheated them out of their pay.
More than 500 employees from Taco Bell are suing Sundance Inc., a parent company that owns over 150 Taco Bell franchises, over wage practices. The parent company responded by arguing that a judge didn't need to hear the case; they are instead calling for an arbitrator.
Staff members disagree. They suggest that if Sundance wanted to seek arbitration, it should have said so from the beginning.
SCOTUS Takes Up Case of More Than 500 Taco Bell Employees Who Say They Were Cheated Out of Overtime Payhttps://t.co/NHozSEV4Uy

— Law & Crime (@lawcrimenews) November 15, 2021
The plaintiffs claim that Sundance utilized several illegal hour and wage practices to avoid paying them overtime. Some of the techniques outlined in the case include forcing employees to clock out before the end of their shift and moving hours from the current week to the following week.
Lead plaintiff Robyn Morgan first brought the case forward in 2018 using the Fair Labor Standards Act (FLSA). Sundance, of course, attempted to have it dismissed, but the courts refused. The company then filed a response to the claim. It eventually went to mediation, which also failed.
Sundance then decided to file for arbitration, probably in an attempt to avoid litigation. Yet, Morgan asserts that Sundance never mentioned arbitration in the past and says the company seemingly intended to proceed with litigation until now.
A district court ruled in favor of the employees, noting that the company should've called for arbitration sooner if that's what it wanted. The US Court of Appeals for the Eighth Circuit, in contrast, reversed the ruling, citing that arbitration would not prejudice the plaintiffs.
The plaintiffs responded by calling on the Supreme Court, mentioning in their petition that the disastrous proceedings had ultimately gone off the rails. It not only granted their request for intervention, but will now hear the case.
Copyright 2021, DailyDig.com