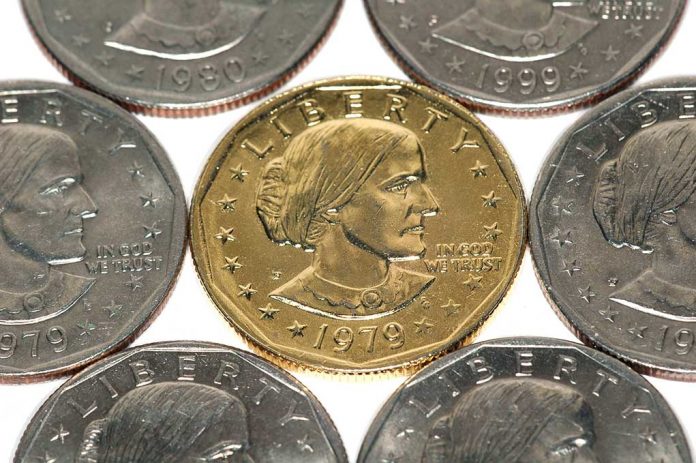 (DailyDig.com) – There are several historical figures in our nation's history. However, Susan B. Anthony is one who should receive more recognition than she does. After all, she was a major part of not only the women's rights movement, but she helped in the abolishment of slavery as well. Let's take a look at how Susan B. Anthony used her life to make the world a better place.
Abolitionist
At the age of 16, Anthony began circulating anti-slavery petitions. Within these circles she would meet and befriend none other than Frederick Douglass, and the friendship lasted a lifetime. Despite having varying opinions and priorities on Black's suffrage and women's suffrage, the two would remain united in the fight for societal progress. Although many saw it as improper for women to give public speeches, Anthony would go on to make many passionate and spirited speeches against slavery.
Women's Rights
Eventually, Anthony would go on to fight for women's rights as well. She had met Elizabeth C. Stanton at a temperance meeting in 1851. Their friendship would also be lifelong, ending with Stanton's death in 1902. Both Elizabeth and Susan were leaders of the women's movement in the US. Between 1851-1860, Anthony would give lectures in regard to women's rights and abolition.
Stanton, alongside Anthony, would help guarantee women rights over their children, property and wages through New York's legislature, securing the first laws covering the issue. In 1863, as a way to support President Lincoln's government, Anthony helped establish the Women's Loyal League. After the end of the war, she argued that the freed men should not be granted suffrage without the women also being granted the same. Many of her allies parted ways with her because of this.
Stanton and Anthony would eventually create the National Woman Suffrage Association in 1869. By 1890, this group had combined with another group known as the American Woman Suffrage Association, forming the National American Woman Suffrage Association; Susan would serve as its president from 1892 until 1900.
Criminal Record
To think any one of these historical figures never did anything wrong would simply be naive. However, in Susan's case, she broke the law for selfless reasons. In 1872, Susan and a group of women went to Rochester, NY. After registering to vote, they cast their ballots, and all 15 of the women were arrested. Anthony was tried, convicted and fined $100, about $2,000 in today's currency. Her treatment struck controversy, and many women followed Anthony's lead. It was because of the momentum she started that change was able to occur.
Susan Brownell Anthony started at a young age and fought her entire life to better the lives of women and people of color alike. Thanks to her intelligence and unwavering determination, our nation is now what it is today. Without her and those brave enough to stand by her, we might live in a much different place. While our country isn't perfect, it has shown improvement throughout history and brings hope for the future. Susan B. Anthony may not be a name we hear often, but it's a name we all need to remember.
Copyright 2021, DailyDig.com