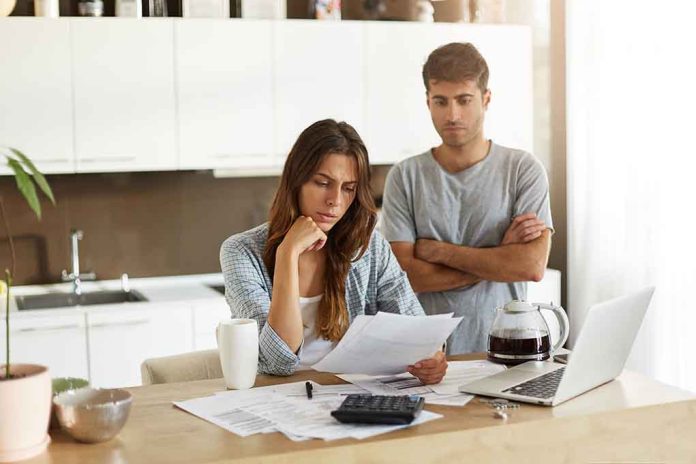 (DailyDig.com) – It's tax season again and the deadline to file is rapidly approaching. For many Americans who receive tax refunds year after year, a tax check is often a breath of fresh air. However, the 2022 tax season's refund may be the most important one they've ever received.
Under President Biden, Americans are paying more for gas, food and just about everything else. Inflation has spiked to the highest rate the United States has seen in decades, and Americans are avoiding making big purchases due to prices skyrocketing. With the tax season well underway, many Americans are hoping their refunds will provide some sort of relief.
People are changing spending habits and ultimately their ways of life in order to make adjustments for the ridiculous prices. Prices on fuel are forcing nearly everyone to adjust to managing money differently as many drive to work, a necessity for food, utilities and rent/mortgage payments.
While it's true people are getting paid better than ever, their wages aren't keeping up with inflation and increasing prices, leaving consumers in the same position they were before. Taxes are also changing a lot this season, altering the way people file and what they get back.
Tax refunds are extra important this year. https://t.co/16ubnFSgwn

— Money (@Money) March 10, 2022
People who haven't filed their taxes yet may want to get on the ball, as staffing shortages and backlogs could cause some refunds to suffer delays. In addition, if you're looking to get your refund faster, opt-in to receive your funds via direct deposit and skip the mailing process. The National Retail Federation estimates that 59% of Americans are expecting refunds, and that many will use the money to pay down debts or fund everyday purchases, while others will put the money into their savings.
Copyright 2022, DailyDig.com