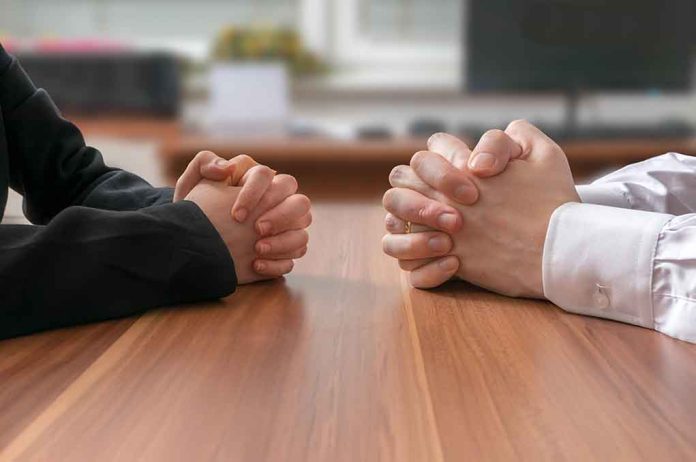 (DailyDig.com) – In February, before Russia invaded Ukraine, authorities arrested WNBA star Brittney Griner for possessing a vape cartridge containing CBD. Since then, the athlete has pleaded guilty to her charges and requested the White House help her come home. The Biden administration attempted to secure a prisoner exchange with Moscow but has had little luck in doing so.
U.S. offers Russia a prisoner exchange to secure the release of Brittney Griner and Paul Whelan, Blinken says https://t.co/xbuPnU4uiJ

— The Washington Post (@washingtonpost) July 27, 2022
President Biden quickly came under fire from the families of the imprisoned Americans for not taking action, but reports indicate the two countries have been discussing a trade for months. The US government has offered to release Viktor Bout, convicted arms dealer, to Russia, in exchange for Griner and Paul Whelan, whom foreign authorities found guilty of espionage and sentenced to 16 years.
Secretary of State Antony Blinken recently expressed that a "substantial offer" had been put on the table and that both governments were continuing to deliberate the proposal. Dmitry Peskov, surprised by the public display, stated that there had been no agreements made and warned such subjects would be more effectively addressed privately. Maria Zakharova, Russia's foreign ministry spokeswoman, asserted the negotiations haven't yielded any results yet.
Back in April, the president signed off on a prisoner exchange that brought home Trevor Reed, a former US Marine, and sent Russian Pilot Konstantin Yaroshen back to his motherland. But the White House has somehow yet to secure the release of Whelan and Griner. Do you think the Biden administration, which claims it's doing everything it can, is working hard enough to bring the imprisoned Americans home?
Copyright 2022, DailyDig.com