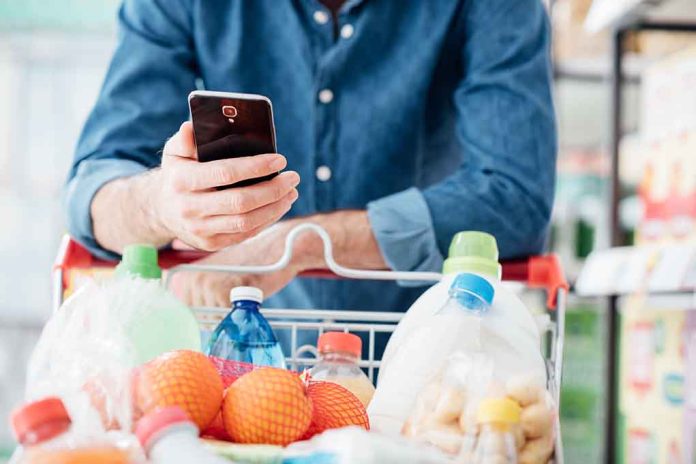 (DailyDig.com) – Social welfare programs like the Supplemental Nutrition Assistance Program (SNAP) have helped many Americans with food insecurity. However, most Americans may be surprised that there are places where they cannot use their SNAP benefits and items they can't buy with SNAP payments. Understanding these restrictions can help Americans avoid violating them, which can lead to disqualification from the program. Here are things you cannot do with your SNAP benefits.
Non-Food and Luxury Items
The Food and Nutrition Act of 2008 explains that eligible food is any food or product for home consumption, except alcoholic beverages and hot foods. As such, SNAP guidelines restrict recipients from using their benefits to buy non-food items like toiletries, cosmetics, jewelry, and other household items. However, this may present some challenges to low-income households who require limited resources to buy necessities like toiletries.
Hot and Prepared Food Purchases
Recipients may not use SNAP benefits to buy hot food such as pizza, chicken, or burgers. However, this restriction may not apply to all states or homeless people. People without housing may lack cooking facilities and depend on hot and prepared food for nutrition.
Alcohol and Tobacco Purchases
Recipients cannot use SNAP benefits to purchase alcoholic beverages and tobacco products. This regulation encourages recipients to take a nutritious diet and discourages harmful substances.
Vitamins and Supplements
SNAP recipients cannot use the benefits to buy supplements and vitamins because they may not be vital for good health. This is because the main aim of SNAP is to promote food security by ensuring households and individuals have access to food.
Pet Food Purchases
SNAP payments are meant to buy food for human consumption, and recipients cannot use the resources to buy pet food, even for service animals.
Restaurants
Fast food restaurants are some places where recipients may not use SNAP benefits. Although some states may allow you to use the payments, this option may not be available in some states. Even in states that allow recipients to use the benefits in some restaurants, there are certain foods you may not purchase. The restriction exists because SNAP benefits help households and individuals get food for home consumption, not fast food or prepared food.
Gambling and Holiday Gifts
SNAP benefits are meant for home food consumption, and recipients cannot use them for gambling and other activities like buying holiday gift baskets that have non-food items.
Online Retailers
Some online retailers may not accept SNAP payments. While some retailers like Walmart and Amazon may accept online payment for some purchases like groceries in certain states, not all retailers have this option.
Gas Stations and Convenience Stores
Some gas stations and convenience stores may not accept SNAP payments. Recipients cannot use the benefits for purchases like gas or vehicle maintenance. Although some of these stations may sell food items, they may not be eligible for SNAP payments meaning recipients cannot use them in such stores and stations.
Some Farmers' Markets
Although many farmers' markets accept SNAP payments, not all have this option. These markets may have limited food item options with higher prices than grocery stores. This can make it challenging for recipients to get home food products from these farmers' markets.
Where You Can Use SNAP Benefits
Many stores accept SNAP payments. The best way to find places to use SNAP benefits is using the SNAP Retailer Locator, which allows you to locate authorized SNAP retailers. Generally, SNAP payments are accepted for eligible food in groceries and supermarkets.
SNAP benefits have helped many Americans struggling to get nutritious food. However, other programs like Temporary Assistance for Needy Families (TANF) and Special Supplemental Nutrition Program for Women, Infants, and Children (WIC) help low-income Americans struggling with food insecurity.
Despite the widespread use of SNAP benefits, some regulations prevent their use for certain things or in specific places. These regulations may vary depending on the state, so recipients should always check the state and local guidelines to ensure they use the benefits appropriately.
Copyright 2023, DailyDig.com