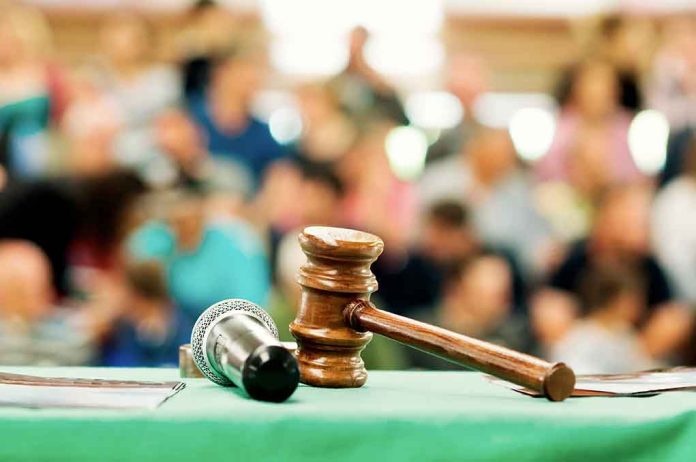 Government Auctions Could Be The Missing Link To Your Wealth Acquisition
(DailyDig.com) – You've probably bought some items at a local auction and enjoyed the convenience and the bargaining power the process offered you. But did you know you can get even more valuable items at a government auction? There are several government agencies that conduct live or online auctions to sell a variety of properties to the public. These auctions have provided the opportunity for all citizens and especially, struggling Americans to get items they need but otherwise couldn't afford. So, let's expound more on government auctions and show you how you too can get yourself some affordable merchandise.
What Does the Government Sell?
The items you would find at a government auction include:
Vehicles
Real estate
Jewelry
Furniture
Boats
Art
Antiques and collectibles
Airplanes
Laboratory equipment
Industrial equipment
However, the property available for sale vary depending on the agency holding the auction.  These are some of the reasons why the government sells the items :
They sell items they no longer need
Items seized from violations of treasury laws
Items or property seized from criminals
Government Agencies that Conduct Auctions
Let's look at three major agencies that auction merchandise across the U.S and its territories.
1.  General Services Administration (GSA) Auctions
GSA holds auctions for various properties and equipment from around the country and you can view their current listings on their website. The items you can find here at great bargains include:
Property
Boats
Construction equipment
Furniture
Mobile homes
Science equipment
Industrial equipment
Airplanes
The sales process takes place online but you can visit the auction site to conduct an inspection before making a bid. Always check the acceptable forms of payment for the item you would like to buy.
The agency also holds live and online auto auctions for thousands of government-owned vehicles every year. The vehicles are in good condition, low-mileage, ready to drive, and you can get them at great prices. They include trucks, vans, cars, and other alternative fuel vehicles.
Online Auctions: Search for a vehicle on the GSA auto auction site by specifying the model, fuel type, mileage, and place a bid. Although the process takes place online, you can make the vehicle inspection at the auction site ahead of time.
Live Auctions: Visit the GSA Fleet Vehicle site and enter your zip code to find a convenient auction location near you. Alternatively, you can search through their sales calendar for upcoming auctions.
2.  U.S Treasury Auctions
The U.S Treasury puts up property forfeited by owners that violated treasury law including tax evasion for sale in over 300 auctions across the United States and Puerto Rico every year. Some of the items you may find on their listings include:
Real estate
Industrial equipment
New and used vehicles
Boats
Jewelry
The agency primarily conducts its auctions in these forms:
Online Auctions: You can visit the Treasury website to view the real estate listings and other merchandise available for sale.
Live Auction and Mail-in Bidding: Valuables seized by the Internal Revenue Service are sold through mail-in or live auctions.
3.  U.S Marshals Service Auctions
Through the U.S Department of Justice's Asset Forfeiture Program, the U.S Marshal Service can auction property seized from criminal activity. The items up for bidding include:
Boats
Airplanes
Art
Antiques and collectibles
Real estate
Jewelry
Commercial businesses
Third-party companies conduct the online and live auctions on behalf of the USMS, so it's important that you visit the agency's website to view the listings and to get the right information for each sale.
From the listings above,  you can see that there are plenty of opportunities to get items at a bargain through government auctions that may have been almost impossible to acquire in stores and showrooms. Take a look at the listed agencies above and many more and bid for that valuable item you've identified today.
Copyright 2022, DailyDig.com