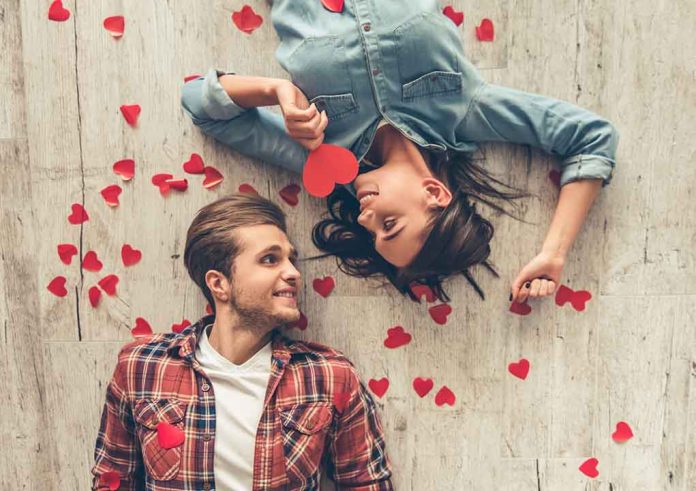 (DailyDig.com) – Valentine's Day can be an amazing experience with the one you love most. Unfortunately, it can also be a financial drain. Saving money is often top priority for couples who are struggling financially. Fortunately, there are several ways you can use your credit card to help you save money.
1. Pay Attention to Your Cashback Options
If your credit card offers cashback on a purchase, that essentially means that you get a discount for paying for that service with your credit card. For example, you might get 5-6% cashback on your grocery purchases so that you can make a great meal for that special someone, or you might get 2-3% back for dining out. Check your credit card rewards before making your Valentine's Day plans, since different cards may offer different types of rewards, or you might get rewards by spending at a specific brand or chain.
In addition, determine whether you have the right to select or choose your cashback options. In those cases, you may want to shift your cashback to options that make the most sense for you.
2. Use Rewards Points
Rewards points on your credit card can often be redeemed for things you would have chosen to purchase for the holiday. For example, if you'd like to take that special someone on a trip to somewhere warm and romantic this Valentine's Day, you may find that your rewards will pay for the cost of airfare, a hotel room, or activities at your destination. Those rewards points can also, in many cases, be redeemed for specific merchandise or a gift card. Browse through the available merchandise and gift card options to determine whether there is one that will fit your needs and allow you to get your sweetheart the items they're looking for. You never know when you will find a great deal!
3. Check Out Possible Discounts
Some credit cards have specific deals through merchants for everything from dining out to travel. When you use your credit card with those merchants, you'll get an automatic discount on your purchase. In many cases, that discount may be enough for you to afford something that you previously thought was outside your budget. Take a look at which retailers your specific credit card partners with. Keep in mind that for a fancy restaurant, you may need to make reservations for that night out early, so it can be critical to do your research before those Valentine's reservations start pouring in.
4. Know Your Fees (and Avoid Them when Possible)
If you're trying to make Valentine's Day as special as possible, you may want to buy something for that special someone that is a little out of your budget. In that case, you might choose to put it on your credit card. Opening a new card with a special financing offer, including cards that might have no interest for up to a year, can give you more time to pay off that romantic evening you've been dreaming of.
Make sure you're familiar with your card's interest rates. Ideally, you want to pay off the outstanding balance on your card as soon as possible so that you can avoid expensive interest charges added to your card.
Saving money on Valentine's Day might not be your top priority as you're planning a night out with that special someone in your life. However, if you, like many other Americans this year, find yourself struggling financially, you may find that your credit card can help you save money as you plan your romantic holiday. Try these methods to better manage your holiday plans while avoiding breaking your budget.
Copyright 2023, DailyDig.com