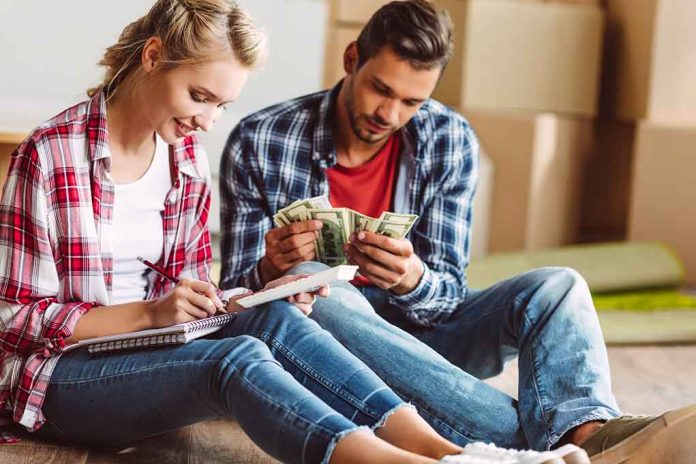 (DailyDig.com) – Many Americans set big financial plans at the turn of the year. However, most of those financial ambitions now seem far-fetched and unrealistic due to the uncertain and tough economic times.
Even so, every catastrophe brings forth an opportunity, and many finance experts advise that these times of recession could be the best to grow finances and accumulate wealth. In this post, you'll discover six incredibly smart money moves to make this year to get a step closer to the goal of financial stability and freedom.
Clear Credit Card Debt
Credit card debt can be a significant barrier to financial growth since banks charge extremely high monthly interest rates on overdue card balances.
An excellent way to get rid of credit card debt fast is by paying pending balances through online monthly installments. Another good way is to rank card balances from the highest interest rates to the lowest and start by clearing off the significant ones first.
Also, many financial specialists recommend transferring all credit card balances into a single balance transfer credit card for those with a good enough credit score, as it charges zero interest rates for an extended duration.
Set Up an Emergency Fund
It's no secret that these are unpredictable times when natural calamities and other disasters can occur anytime. As such, it's essential to have a financial first aid kitty or emergency fund to get through any unexpected financial setbacks.
The recommended minimum amount to set aside each month towards an emergency fund is 3% to 5% of total income and a maximum of 10% to 15%. Remember, an emergency fund should always have enough to cover at least three to six months of expenses during any unexpected setback.
Increase Income Sources
In this cash-strapped economy, the most brilliant money move is not only to save but to increase income sources too. Luckily, there are numerous profitable side hustles to do during free time and make a few extra thousand dollars monthly.
What's more, most of the income-generating opportunities only require basic skills that anyone can learn alone through the internet. Examples of popular side hustles that can rake in an additional $1,000 monthly include the following:
Technical writing
Web development
Influencer marketing
Design
Coding
With time, discipline, and dedication, some of these opportunities could grow to six figures annually.
Open a Tax Savings Retirement Account
Everyone should open a tax-advantaged retirement savings account, even with a 401(k) or another employer-sponsored retirement plan. The financial benefit of making deductible contributions to an individual retirement account (IRA) is that it reduces your total taxable income for the year. An IRA account also allows you to name a beneficiary to the account in the event of a death, marriage, or birth.
Secure Family's Long-Term Financial Situation
How financially secure would your children be going forward if anything were to happen? A smart money move to make this year is securing the future generations' financial security by investing in family-friendly investment accounts, such as 529 investment accounts with educational tax benefits and other kid-investment investment accounts.
Review Budgetary Needs
Reevaluating your budget is an excellent smart money move as it helps assess all expenditures, especially those that unnecessarily take up a significant part of your income. From there, you can eliminate expenses that cost a lot of money but could do without, such as recurring subscriptions and utility bills like cell phone bills.
These are the smart money moves to make this year for financial stability and wealth generation. Try to implement most of them, especially clearing credit card, setting up emergency fund, and increasing income. Also, don't hesitate to talk to a financial advisor in case of any challenges.
Copyright 2023, DailyDig.com