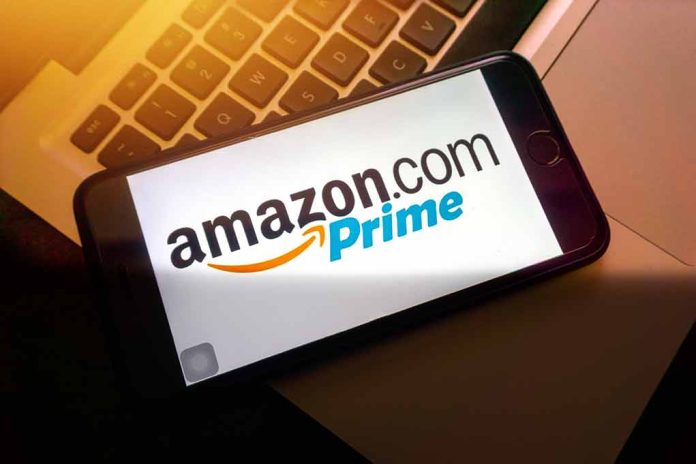 (DailyDig.com) – Amazon Prime offers impressive benefits and perks that help shoppers save money. For $14.99 per month or $139 per year, Prime members have access to a plethora of bundled services, savings, and other benefits. While Amazon Prime Membership is worthwhile, you don't have to pay the full subscription to utilize its perks. Amazon Prime offers discounts for EBT & Medicaid recipients. Keep reading to learn more about the discounted Amazon Prime membership for Electronic Benefits Transfer (EBT) and Medicaid recipients.
Amazon Prime EBT and Medicaid Discount
Amazon offers a 50% discount on its Prime subscription for EBT & Medicaid recipients. Therefore, those receiving benefits on an EBT or Medicaid card can sign up for Prime Membership for $6.99 a month, down from the usual $14.99 monthly rate. You'll still access the same Prime benefits as those who pay for a full membership.
How to Apply
Medicaid and EBT recipients can apply for discounted Amazon Prime by taking the following simple steps:
Visit the Prime Access page
Upload a photo of your Medicaid eligibility letter
Alternatively, enter your EBT number and upload an image of your EBT card
Select the payment method to use
Once approved, Amazon will update your members to Prime Access
Amazon Prime members with an EBT & Medicaid card can also update their membership to Prime Access to enjoy the program's discount. If you're a new Prime member, you'll have a 30-day free trial of Prime benefits before you start paying the discounted monthly fee of $6.99. You'll also have to reverify your eligibility every 12 months to keep benefiting from Prime Access.
Amazon Prime Benefits for EBT & Medicaid Recipients
With Prime Access, EBT & Medicaid recipients can take advantage of all Amazon Prime benefits at more than half the full-priced membership. Some of the benefits that EBT and Medicaid cardholders can enjoy with an Amazon Prime membership include:
Shipping benefits: Including free same-day delivery, free 2-day shipping on eligible items, free Prime Now 2-hour delivery, and free No-Rush shipping.
Streaming benefits: Prime members also have access to endless entertainment, including Prime Video, Prime Music, Prime Gaming, and discounted Amazon channels
Shopping perks: With Prime Membership, EBT & Medicaid recipients can unlock exclusive everyday deals, discounts, and coupons, earn cashback, and exclusive access to Prime Try Before You Buy, RxPass, and Save on Prescriptions.
Reading benefits: Unlimited access to Prime Reading, Amazon First Reads, Prime Audible Channels
Amazon photos: Get unlimited photo storage.
Technically, EBT & Medicaid recipients can leverage the discounted Prime membership to not only save money on essentials like groceries but also enjoy fast, free delivery, and stream endless entertainment.
Other Ways to Save on Amazon Prime Membership
Shoppers ineligible for the EBT & Medicaid recipient discount can utilize alternative ways to save on Prime membership. In addition to EBT and Medicaid programs, Amazon offers discounted Prime Access membership to various government assistance recipients. Therefore, recipients can provide the following proofs of eligibility to access discounted Prime:
Supplemental Security Income (SSI)
Woman, Infants, and Children Program (WIC)
Tribal Assistance Eligibility Letter (TTANF)
Direct Express Debit Card (DE)
National School Lunch Program (NSLP)
Temporary Assistance for Needy Families (TANF)
Low Income Home Energy Assistance Program (LIHEAP)
Alternatively, shoppers can sign up for the free 30-day Prime trial period to enjoy the many Prime benefits and perks without any commitments. Another way to pay less for an Amazon Prime membership is to subscribe to Prime Student, a program for students with an active .edu email address.
Students who subscribe to the Prime Student membership get a six-month free trial before paying a discounted fee of $69 per year or $7.49 per month till graduation. Additionally, shoppers can utilize the many discounts and features to enhance their shopping experience.
Amazon Prime is a good deal for regular shoppers. With a Prime subscription, members can save on shipping and enjoy other perks. It's even better for individuals enrolled in the EBT and Medicaid programs. With a monthly subscription of only $6.99, EBT & Medicaid recipients can enjoy the incredible benefits of a regular Prime membership. Therefore, if you're a Medicaid and EBT cardholder, now is a great time to subscribe to the 50% Amazon Prime discount.
Copyright 2023, DailyDig.com