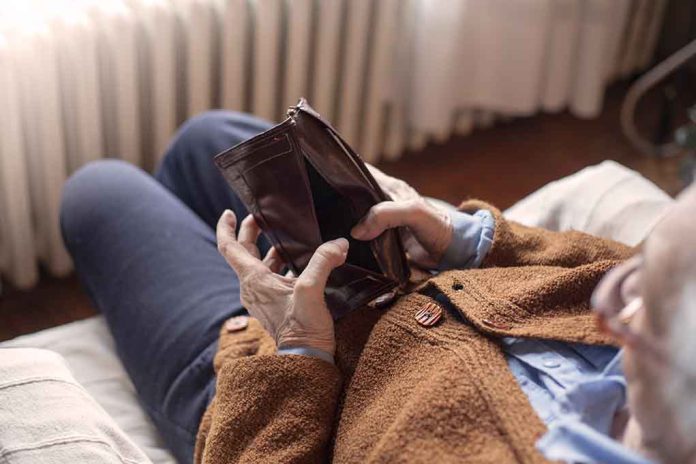 Expert Tips For How To Afford Rent During Hard Times
(DailyDig.com) – The cost of living in America has increased dramatically since the onset of the pandemic and President Joe Biden's tenure as president. As gas and grocery prices surge, rent is also skyrocketing across the United States. Many people fear losing their homes as they face the inevitable reality of being unable to make rental payments on time. The good news is that assistance options are available to help people weather the storm.
More Americans Than Ever Left Behind
Unfortunately, that gap in services comes at a time when rental rates are skyrocketing all across the United States. While the cost of tenancy initially dipped in 2020, it quickly shot up shortly afterward — and there are more increases on the horizon.
Freddie Mac's Multifamily Outlook report suggests rent rates grew by a whopping 10% in 2021 alone. They predict another 5-point increase for 2022, meaning that someone who paid $1000 per month in 2020 may eventually be paying $1150 by the end of the year.
Federal Assistance
The US Department of Treasury's Emergency Rental Assistance Program is still actively offering states money to help, but resources are short. Some states have canceled their programs due to a lack of funds already. Still, it's worth applying to your state's individual aid programs right now if you find yourself struggling.
If you aren't sure who to contact, start with Statelocalgov.net. Click your state of residence to instantly gain access to a list of social service programs within your region.
You can also turn to the US Department of Housing and Urban Development's (HUD) website for sources of assistance and advice.
Determine Financial Status
If you're facing the reality of being unable to make rent due to the COVID-19 pandemic, the first step is to examine your financial situation.
Sometimes, the solution is as easy as letting the person you're renting or borrowing from know that you're waiting on a bonus, a tax refund, or some other source of money. Some landlords may be willing to cut you a deal, reduce the price, or even let you skip a payment, especially if you're typically a good tenant.
Talk to the landlord about potentially skipping a month's worth of rent and paying it over the next six months or another determined timeline. Or ask to make payments weekly versus monthly.
If you have a savings account, now is the time to dip into it. Shelter and food costs always come first — it's difficult to work on anything else if you lose your home.
While there are never any guarantees, other creditors — including credit card companies, loan providers, and banks — may also be willing to wait if you can prove you're eventually good for the money. Some have their own in-house pandemic relief programs available, while others work with agencies to coordinate financial aid.
Copyright 2022, DailyDig.com