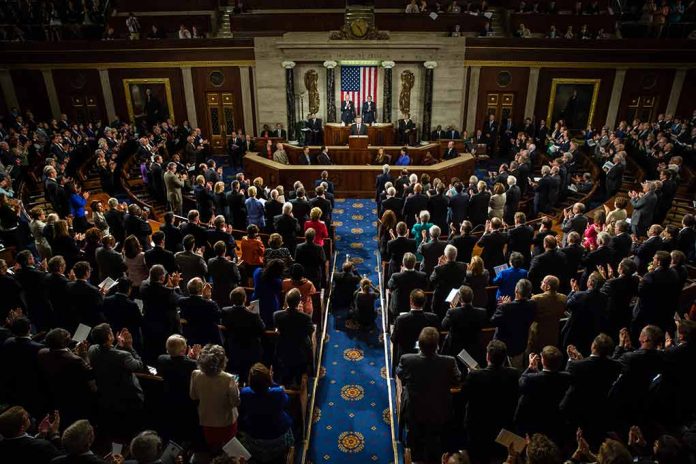 (DailyDig.com) – Many American households experienced economic hardships during the pandemic and, in response, the federal government issued stimulus checks to provide relief. However, there is a fresh push for more stimulus checks to cushion citizens, especially low-income earners and needy families.
Read on to learn more about the bills pushing for more federal government involvement, which leaders proposed or supported the bills and the projected benefits for families across the US.
Why the Push for More Guaranteed Income Programs
The US federal government implemented three rounds of stimulus programs for citizens due to COVID-19 economic shocks. However, millions of Americans are still struggling, and consequently, there is a push to give Americans more stimulus checks that would issue guaranteed income for eligible citizens. Minnesota Congresswoman Ilhan Omar and several leaders proposed bills to support the average American experiencing any challenges and provide guaranteed income programs. These include the End Child Poverty Act and the Support Act.
End Child Poverty Act
Congresswoman Ilhan Omar, Congressman Jesus "Chuy" Garcia, and Congresswoman Rashida Tlaib reintroduced the End Child Poverty Act. The bill is projected to replace the Child Tax Credit (CTC) and the children's provisions in the Earned Income Tax Credit. In a prospective boost to American households, the Act entails a Universal Child Benefit set to disburse payment of $393 per child every month to families.
Further, it would only include income phase-ins or phase-outs, and families will receive monthly payments for every child they care for at 18. Children will be reenrolled at birth. The main goal of the End Child Poverty Act is to create a child assistance program that will boost the welfare of children and tackle child poverty. The CTC massively impacted child poverty levels across the US, a feat the End Child Poverty Act seeks to emulate. Child poverty reduced to 5.2% in 2021 from 9.7% in 2020 due to the monthly checks sent to parents under CTC, and around 2.9 million children were lifted out of poverty. Under the ECPA, it's estimated child poverty will be cut by 64%.
The SUPPORT Act
The SUPPORT Act of 2021 establishes the Office of Guaranteed Income Programs to carry out a 5-year income pilot program. It was proposed by Rep. Omar and is endorsed by fellow representatives, who include Dwight Evans of Pennsylvania, Jamaal Bowman of New York, and Marie Newman of Illinois. Under the program, local governments should grant $1,200 to every adult and $600 monthly to every child via cash payments for five years. Moreover, the bill establishes a refundable tax income credit for taxpayers equal to $14,400 plus $600 for each dependent. A person may receive advance credit in equal amounts throughout the year.
There are also notable proposals to affect the Federal Reserve services. Federal Reserve banks will be required to provide bank accounts to residents and businesses in the US to hold digital dollar balances. The accounts are supposed to provide specified banking services, including automatic bill pay, online banking, and automatic teller machines at US postal services. This move could boost the financial freedom of households in America by providing them with public options to bank their money.
What Are Some Other Beneficial Government Programs?
The legislative push will ensure Americans benefit and needy families are catered for due to the guaranteed income. In the meantime, there are other beneficial programs that citizens can opt for. They include:
SNAP: The Supplemental Nutrition Assistance Program avails nutrition benefits for needy families to enable them to purchase healthy and sustainable food.
Section 8: The program is a housing project that enables low-income earners and needy families to rent out affordable housing units.
TANF: The Temporary Assistance for Needy Families is a welfare program providing cash assistance to needy families.
Medicaid: Medicaid is a public health insurance program that provides health coverage to Americans, including the elderly, low-income earners, and pregnant women.
Final Thoughts
The proposed End Child Poverty Act and the Support Act of 2021 are legislation to reintroduce guaranteed income programs. They are set to tackle child poverty and sustain consistent grants to families, aiming to support Americans across the country. However, most leaders from both houses have not yet voiced their support for the bills. So, whether they'll trigger another stimulus program remains to be seen.
Copyright 2023, DailyDig.com