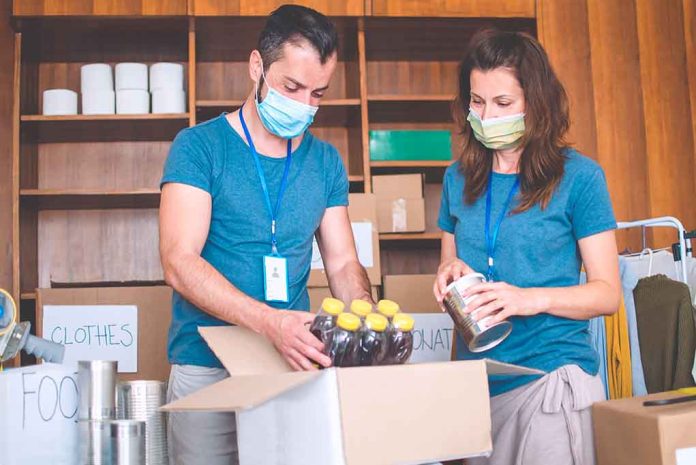 D-SNAP: Where To Turn For Food When Disaster Strikes
(DailyDig.com) – Natural disaster victims who normally do not qualify for SNAP benefits may be eligible to receive D-SNAP benefits if they have suffered financial setbacks.
The Disaster Supplemental Nutrition Assistance Program (D-SNAP) is offered only after the president issues an Individual Assistance declaration and the state applies and is approved for the additional benefit.
Who Qualifies for D-SNAP?
Individuals who do not normally qualify for SNAP benefits would be eligible for D-SNAP assistance if they have any of the following disaster-related expenses:
Business or home repairs
Temporary shelter costs
Spending on relocation or evacuation
Personal injury or funeral expenses as a result of the disaster
Lost income, including reduced wages, termination, or a substantial delay in receiving pay
Food lost in the disaster, such as through flooding or a power outage.
Those who already qualify for SNAP benefits may receive additional assistance if they are currently not at the maximum benefit for their household size and had losses in the disaster. SNAP beneficiaries also may qualify for replacement of the loss of food that was paid for with SNAP benefits.
How D-SNAP Works
People who qualify for D-SNAP benefits will receive an Electronic Benefits Transfer (EBT) card with the monthly allowance loaded onto it. The card is used like a debit card to purchase allowed food items at retail businesses that have been approved by the Food and Nutrition Service. Authorized stores post a notice that states they accept EBT cards. The EBT card cannot be used to purchase such things as personal health items or medicines.
How to Apply for D-SNAP Benefits
D-SNAP benefits are provided through the same state agency that operates the SNAP program. These agencies vary from state to state, and FNS maintains a database where individuals can find contact information for their state agency. Application forms will be posted on the state website or available at local offices. FNS does not accept applications.
State agencies also will work with local media to alert people about how they can apply for D-SNAP benefits and publicize the criteria for qualifying. They may set up special locations for completing the application, particularly if the community does not have an office that accepts SNAP applications or if the office has been damaged in the natural disaster.
Other Emergency Assistance
Other local, state, or federal agencies also might be offering food assistance in the wake of a national disaster, FNS notes.
People can call 211 or visit www.211.org to learn about local assistance programs that might be offering immediate assistance after a disaster.
The Federal Emergency Management Agency (FEMA) provides a variety of assistance following natural disasters. FEMA, along with other non-profit agencies such as the American Red Cross and the Salvation Army, provide shelter and food assistance immediately after the disaster and during the recovery effort.
Long-term Food Assistance Programs
For people who were suffering from food insecurity before and after a natural disaster, food assistance programs might be available to provide more long-term assistance:
SNAP: The Supplemental Nutrition Assistance Program provides monthly benefits based on family size and income guidelines in each region or county. Information on state agencies operating these programs can be found above.
WIC: The Special Supplemental Nutrition Program for Women, Infants, and Children (WIC) provides supplemental food, health-care referrals, and nutrition education to qualified low-income pregnant, breastfeeding and non-breastfeeding postpartum women, and children up through age 5 who are at nutritional risk.
CSFP: The Commodity Supplemental Food Program provides monthly food packages to those aged 60 and above.
Local food banks: Local food banks operate with assistance from local donors and some federal assistance to keep perishable items in stock. Many also offer cooking classes and community gardens.
Copyright 2022, DailyDig.com