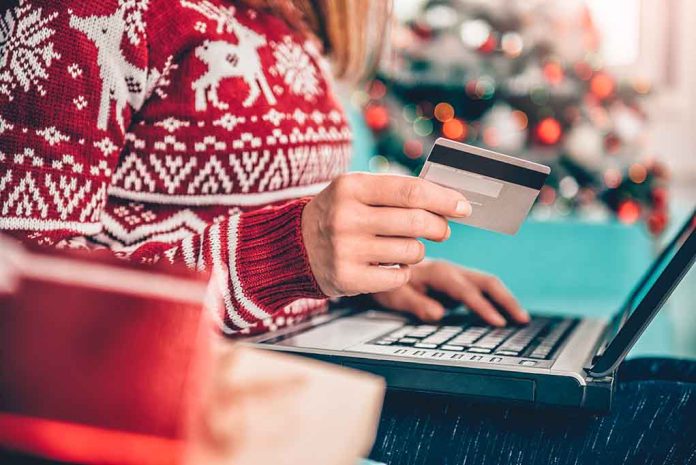 Need Christmas Cash Fast? 4 Quick Moves That Will Stuff Your Wallet
(DailyDig.com) – Many people approach the holiday season with equal senses of anticipation and dread. Anticipation—because hey it's Christmas and New Year's and and school's out and there's snow…..so many fun things! Dread, because all those gifts and activities and entertaining are expensive, and nobody wants to go into debt funding a great time. Economists warn against racking up credit card debt just to pay for gifts and goodies, but do you really need a PhD to tell you not to overspend?
No, what you really need are some ways to make some extra cash for Christmas. So without further ado, here are the four best ways to pay for the holidays out of your own pocket.
Sell Your Old Stuff
Seriously, why not get rid of all those old clothes and the toys your kids never played with before you load up on more stuff? Sort through your wardrobe, household items, sporting goods, and toys, then sell them to a secondhand store, on eBay, Facebook, or Craigslist. Get your neighbors on board and have a neighborhood garage sale. Online payment apps like Venmo and Zelle make it easier than ever.
Get Some Gigs
If you've got a car, drive for Uber or Lyft, or online delivery apps like DoorDash and Instacart. You'll get paid immediately. If you don't drive, go online and sign up to take online surveys, test websites, or be someone's virtual assistant. Look on Craigslist for one-time gigs, or sign up with Taskrabbit if you're handy with a hammer.
One of the great benefits of driving for cash is that you can sign yourself in as available when you only have a couple of hours to spare. Instead of waiting for the kids at soccer or dance, why not make some money? Most customers tip online, but some will use cash, so that's an immediate win.
You are responsible for your own gas and vehicle maintenance, but that's minimal when you stack it up against the flexibility of this sort of gig work.
If you're tech savvy, Amazon has a digital task site, MTurk, where you do basic stuff like online surveys and google searches for quick cash. This is all about volume since most tasks only take a couple of minutes to complete, but you can at least say you're "working" while you're binge watching TV at night.
Babysit or House Sit
People are super busy in December and will pay top dollar for a good babysitter, pet sitter, house sitter, or dog walker. If you're not sure how to get the word out, let your friends and neighbors know you're available, advertise you services on a private neighborhood Facebook page, and sign up on websites such as Care.com or Sittercity.com.
Be sure to mention if you have special skills—you can tutor the kids in math or a foreign language, you love to clean and organize, or anything else that can bump your hourly rate.
Use a Rewards Card
We're not saying don't use your credit cards, just be sure to use them responsibly—pay off your balance every month. A rewards card that pays you cash back for your card purchases, or offers discounts for things like travel, or bonuses for things that you already buy, is like getting paid for spending.
Shop with a Cash Back App
Another way to get some cash back from your online shopping is to use an app such as Rakuten (this used to be eBates). When you make a qualifying purchase at a participating retailer, you'll get a cash rebate on that purchase. Where can you shop? Target, Wal-Mart, Saks, and PetSmart are just a few of the national retailers where you'll get a little something back.
What's a better gift to yourself than opening up a zero-balance credit card statement come February?
Copyright 2022, DailyDig.com