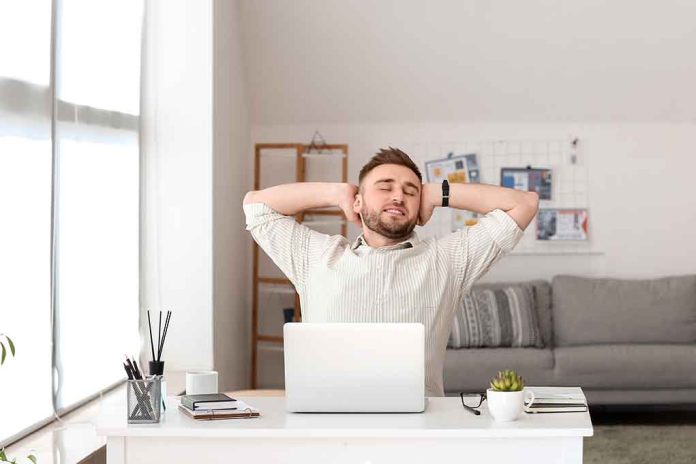 Your Free Guide To Getting Started On Government Aid Opportunities
(DailyDig.com) – Sometimes, people need help. Thankfully, the government often offers opportunities for these individuals to receive assistance. While the federal government offers its own programs, many forms of aid come from individual states. Find the help you need at Benefits.gov.
What is Benefits.gov
Benefits.gov is a one-stop-shop to find all the help you may need. Here you can look for any programs that might fit your needs. The site breaks everything into categories to make finding assistance a breeze; you can even filter by your state to see what's available.
Benefits.gov provides access to programs addressing family needs, careers, military veterans and more.
Catastrophe
Natural disasters can cause catastrophic damage. There are times when they are so violent and powerful that they impact entire cities. If you ever find yourself affected by tornados, hurricanes, or other natural catastrophes, know that help is out there — you just need to know where to look. Thankfully, Benefits.gov has an entire category dedicated to disaster relief, with the ability to search by your state.
Financial Aid
Lose your job? Can't seem to catch a break? Benefits.gov can help. Use the finder to explore grants and loans that help you cover major emergency expenses or pay for repairs. Grants don't need to be paid back, unlike loans and some scholarships.
Most states offer employment assistance for times of need. Keep in mind that many financial assistance programs have specific rules, requirements, and criteria for qualification. Use Benefits.gov to search for programs available to your state.
Health
Health problems often prevent people from working. That can trigger a spiral that leads to even poorer health later on down the road. In some cases, parents can't afford to feed their families nutritious meals while keeping a roof over their heads. States offer assistance to feed families and provide coverage for doctor and medical appointments. The Supplemental Nutrition Assistance Program (SNAP) gives families a stipend on a debit card to buy groceries and feed their families.
In terms of healthcare, some states offer assistance for children specifically. Others provide widespread access to Medicare/Medicaid to those in need. People with disabilities can also find the help they need through these state programs.
There's no need to feel ashamed about reaching out for help if you're in a bind. Benefit programs exist to help you get back on your feet and survive, and you've likely paid into these programs through your taxes.
Visit Benefits.gov, click the category you'd like to explore, and filter your options to find the right program for you.
Copyright 2022, DailyDig.com