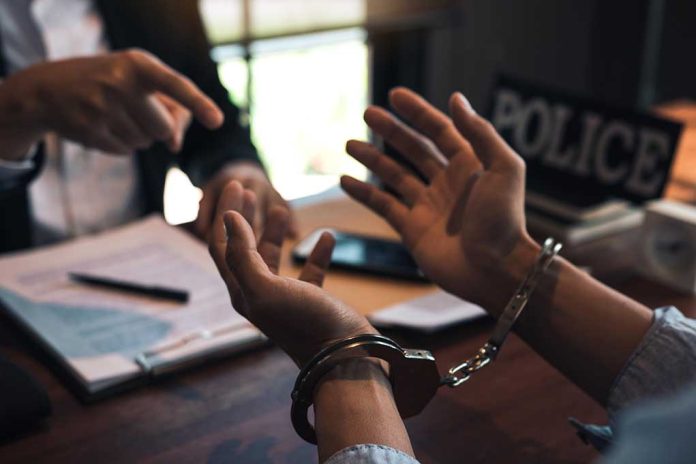 Woman Scammed Out of $6 MILLION – Here's How
(DailyDig.com) – For many people, the idea of having a million dollars might seem like a dream come true — maybe even unattainable. Now, think about having six times that amount stolen. One person doesn't have to imagine because a man embezzled $6.5 million from her. He did so by claiming that was her tax debt and promising to settle with the IRS for her.
An attorney from Oakland County was hired to help a woman settle an IRS investigation, but he convinced her she owed $6.5 million more than she actually did so he could put that money in his own Swiss bank account, federal officials said. https://t.co/jyLLjxlm7x

— Local 4 WDIV Detroit (@Local4News) July 13, 2022
According to a report, in 2012, Ashley Vann, a Canadian woman who previously owned a cosmetics business in Las Vegas, Nevada, from 2000 until 2002 contacted Jeffery Freeman, a Michigan-based lawyer. Vann required help with a federal tax investigation after discovering she'd accumulated quite a bit of debt, and the former business owner wanted the attorney's aid in resolving the situation.
Vann sent Freeman $15 million in November 2012, telling him it was supposed to go toward solving her IRS issue. He used about $8.4 million to pay part of what she owed to the tax entity, leaving a balance owing.
In 2013 the government wrote off $3.4 million of her outstanding obligation, deeming the remaining debt uncollectable. When Freedman realized there was no arrears balance, he wired $2 million to a Swiss bank account. In October, the lawyer transferred another $4.5 million, effectively stealing the rest of Vann's cash. Yet what he told his client was that the money went towards penalties and interest.
Later, in 2019, when Vann's bank requested proof of the IRS transactions, she realized the lawyer hadn't been honest and filed a lawsuit against him. Not surprisingly, the attorney never paid taxes on the money he stole, so IRS charged him with tax evasion.
Copyright 2022, DailyDig.com