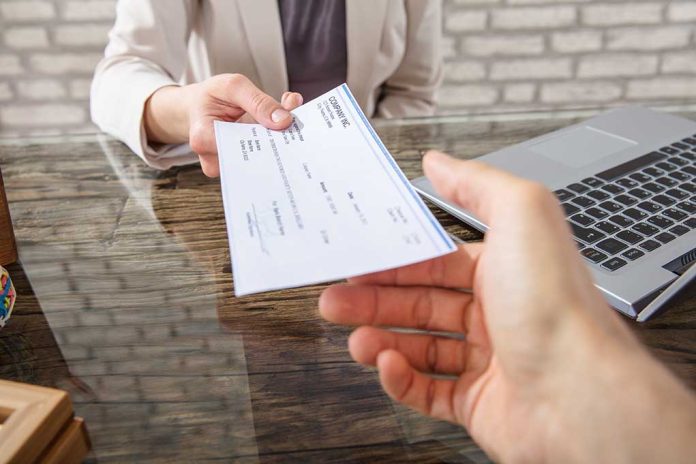 Damning TREND Found in America – 61% Of People Have This Problem
(DailyDig.com) – Prices have been on the rise since President Biden took office. According to the US Bureau of Labor Statistics, Americans are now facing the highest rate of inflation in four decades. A recent study shows an alarming 61% of US citizens are living paycheck to paycheck.
61% of Americans are living paycheck to paycheck — including 36% of those earning $200,000 or more https://t.co/AUYOBZHfDh

— CNBC (@CNBC) August 1, 2022
Inflated prices aren't just impacting low-income families. They are affecting all consumers. LendingClub recently found that 203 million adults are living one pay period to another, according to a June analysis. Compare that figure to a year ago, when only 55% felt they were struggling. In another jump, 36% of people earning over $200,000 claimed they were barely making ends meet — up 6% from May.
The Financial Health Officer at LendingClub, Anuj Nayar, explained that as prices continue to inflate, people are finding it harder to manage how they spend their money, causing them to rely on their savings. CNBC noted that workers are earning 5.1% more than they were a year ago. Wouldn't that decrease the number of people living from one pay period to the next? Not quite. Prices have jumped even faster, causing the cost of living to increase.
People who are struggling don't need to fret. There are several ways to save money. The Supplemental Nutrition Assistance Program, The Emergency Food Assistance Program, and similar organized efforts can help. Reduced child care is also available for people who qualify.
Copyright 2022, DailyDig.com