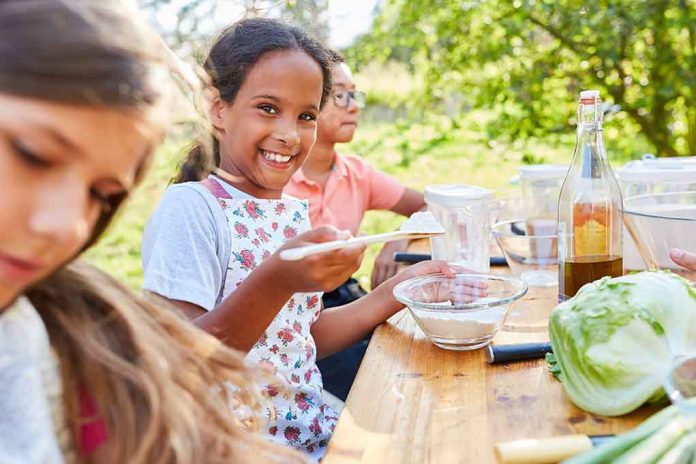 (DailyDig.com) – Times are a little tight for all of us. Having a fun summer without breaking the bank is a challenge for everyone. At the same time, there's often things you can do and enjoy for no or very little money.
Free or Discounted Museum Admission
Many museums offer some kind of free or discounted admission. If you are on SNAP, you can get free or reduced admission to many museums by presenting your EBT card. Otherwise, many museums offer free admission on a certain day of the week or month. Typically this is on days when the museum is less crowded, but not always.
Other museums may waive admission for local or state residents, or may offer free admission for children, seniors, students, military members, and/or veterans.
Free Books and Summer Reading Programs
Your local library is always there. In addition, Dolly Parton's Imagination Library provides a free book every month to children under five to help encourage early literacy.
Many libraries have summer reading programs where kids are incentivized to read a certain number of books, which is a great way to keep them occupied and continue to encourage a lifelong love of reading.
Free Meals and Treats
Check your local restaurants for Kids Eat Free programs on certain days. National days such as National Ice Cream Day and National Hot Dog Day (both July 18) often result in restaurants offering the specified food for free.
Programs that offer free birthday meals or free kids' meals with adult meals can also help you save money eating out.
National Park Admission and Alternatives
The National Park Service offers several fee-free admission dates a year, including August 4, the anniversary of the Great American Outdoors Act. Additionally, not all National Parks charge admission.
There are also often lower-priced alternatives to National Parks, such as state and local parks. While state parks often charge admission or parking, it is typically cheaper. Often it's only $5-10 for parking. Your state may also have free admission days, or cheap passes that allow you unlimited access to all state parks.
Finally, some national wildlife refuges are free admission, others are very cheap, and they too often offer free admission days.
Walking Tours
How well do you actually know your city? Free walking tours aren't just for tourists, and your city probably has several, both self-guided and with a guide. Alternatively, you can go on Google Maps and design your own, exploring local landmarks and interesting spots you haven't had chance to check out before. A lot of the time we miss things in our own backyard.
Take your phone or a camera and take lots of pictures. You can then do something creative with the pics.
Free Fitness
Gyms typically have free passes, but better yet you can find a ton of completely free fitness classes on YouTube that you can do at home or in a nearby park on a nice day.
Or, of course, you can go for a run or cycle around your neighborhood or along trails.
Movie Night
You can snag a movie from a streaming service you already have or even from network. Most libraries also rent out movies both in DVD format and digitally.
Some places have movie in the park events or other free outdoor movies. These tend to be older and more "classic" movies, but they might well include something you never got around to seeing.
You can bring friends together for a movie or for a couple of episodes of your favorite TV show, too. Watch parties are a cheap (you only have to get snacks) way to get together.
There are all kinds of ways to save money this summer by enjoying free and cheap activities. Check out the offerings in your local community and remember libraries are important.
Copyright 2022, DailyDig.com