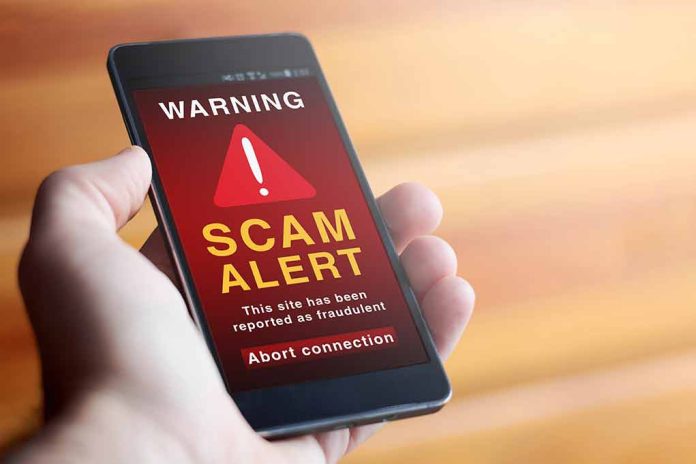 (DailyDig.com) – The federal government is concerned about the growing number of frauds that deplete Supplemental Nutrition Assistance Program (SNAP) recipient accounts and leave them with no alternative way to pay for groceries and food.
Typically, SNAP recipients normally receive their funds disbursed through Electronic Benefit Transfer accounts (EBT), which is convenient but also leaves them vulnerable to fraud. The EBT payment system is vulnerable to skimming, website and text message scams because scammers can use these methods to take the recipient's payments. This article will briefly cover the most common SNAP benefit scams, how to spot them, and what to do if you become a victim.
Common SNAP Benefit Scams
Below are a few known SNAP benefit scams, you can take extra precautions to protect your benefits:
EBT Card Skimming Scams
Skimming is another common approach that scammers use to steal SNAP benefits. They accomplish this by stealing debit or credit card information or attaching a device to a merchant's card-swiping machine to copy EBT card information.
SNAP recipients should regularly check their accounts to ensure no illicit transactions have occurred. They also have to go through the card reader to verify if anything appears suspicious before they swipe their EBT card at the checkout counter.
Website Scams
Scammers that target SNAP benefits also target websites. Consequently, use caution when browsing websites that incorporate SNAP benefits. Fraudsters create websites that aim at gathering personal data, such as details on SNAP benefits. Contact the nearest SNAP office if you need clarification on the official website.
Text Message Scams
The United States Department of Agriculture (USDA) reported that fraudsters use text messages to obtain SNAP benefits. They send texts to inform recipients that their SNAP EBT cards have been blocked. As a result, the beneficiary will risk their account by disclosing crucial details like their card number and PIN.
Avoid text messages or call requests related to your SNAP EBT card. It's also best to always check with a nearby SNAP office to authenticate the message and steer clear of any potential scams.
What To Do if You Become a Victim of the Snap Benefit Scam
Victims of SNAP benefits theft undergo terrible experiences. They frequently run into challenges when it comes to replacing lost cards and getting reimbursed for benefits that have been stolen.
These are some of the steps you can take if you believe you've been a victim of food stamps fraud:
Report to state SNAP office: It's a great move to cancel and seek a new PIN when you can't change it. Some states permit SNAP recipients to revoke their cards and request new ones online.
Check your state's refund regulations: Most states do not refund SNAP settlements if they are stolen because they are federal funds. Furthermore, federal law does not guarantee beneficiaries' theft protection. However, if you reside in a state that compensates recipients of stolen benefits, you need to adhere to its reporting requirements.
Regularly change your PIN: Making a monthly schedule for updating your PIN before the issuance date could stop intruders from obtaining your most recent payout if your PIN has been stolen.
If you fall victim to a SNAP benefit scam, immediately reset your PIN and notify your local social services agency or the nearest SNAP office.
Foot stamp scammers are becoming more inventive and persistent in their attempts to steal from recipients. Recipients must therefore exercise extreme caution to prevent becoming a victim. It's a good idea to frequently review the details of crucial accounts, such as bank accounts and credit cards. Always inspect the card reader to see if anything seems off before swiping. This makes it easier to identify questionable activities and take the appropriate action to avoid being victims of such scams.
Copyright 2023, DailyDig.com