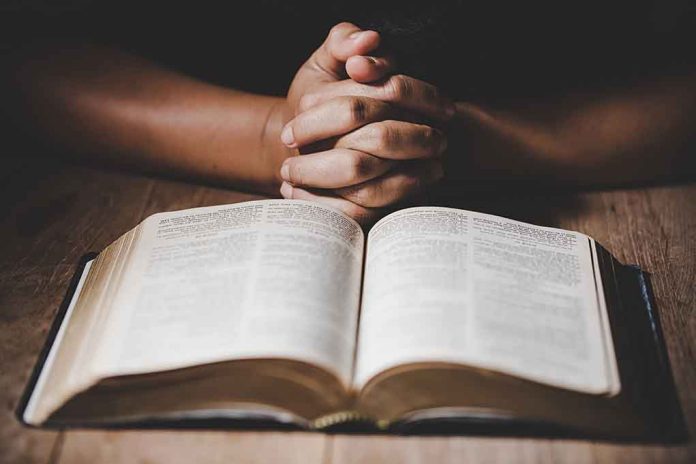 Hollywood Star LEFT Industry – Here's Her Reason
(DailyDig.com) – Kids dream of becoming big stars in Hollywood. One now-grown actress who did just that decided to leave Hollywood life behind and work on herself, detailing why in a recent book. Alexa PenaVega, former child-star of "Spy Kids," recently sat down with Fox News to discuss the book, which she co-wrote with Carlos PenaVega, her husband and former "Big Time Rush" actor.
'Spy Kids' star Alexa PenaVega on why she left Hollywood for a Christian life: 'I needed a heart reset' https://t.co/PScQjIeHZN

— Dr. Rick Kenney (@DrRickKenney) June 29, 2022
In their book, "What if Love is the Point? Living for Jesus in a Self-Consumed World," the 33-year-old actress mentioned how she and Carlos met and got married, combining their last names. Most importantly, she details why she left Hollywood and the fame behind, claiming she needed a "heart reset."
Fox asked why the couple had waited two years to write their incredible story. PenaVega noted they "didn't want to force the idea of a book," adding they started with a single piece of paper titled, "What is the Point?" to reinvigorate people and get them excited about marriage after the media seemingly made the bond seem monotonous and boring. The former starlet noted that years later, someone called them about writing a book, although the two had planned from the beginning to share their account.
PenaVega also described an eating disorder she struggled with for years due to Hollywood's negative influence on her lifestyle. The actress asserted that she was able to heal herself after finding her faith in Christianity.
Since leaving Hollywood the two former stars decided to settle in Hawaii. PenaVega says it has been a safe space for her family, noting young, faithful families and that kids get to go outside and play every day instead of sitting in the house on phones, tablets, or computers. She expressed that while Los Angeles has plenty of opportunities, it's missing a vital aspect: a family culture.
Copyright 2022, DailyDig.com