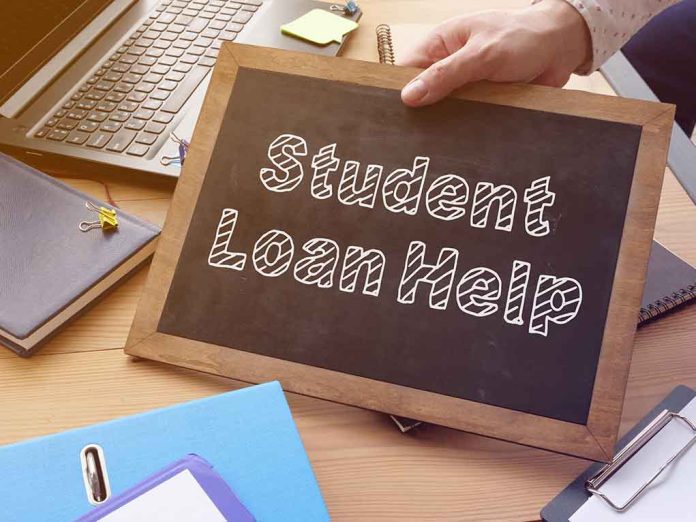 (DailyDig.com) – Most college or university graduates leave school with substantial amounts of debt, and accessing loan forgiveness is often a huge relief to many. However, most graduates don't know where to start, especially after the cancellation of the one-time student loan relief plan that was offered by the Biden-Harris Administration.
Even though the courts issued orders blocking President Joe Biden's student debt relief program, that doesn't mean Americans can't apply for other student loan forgiveness programs. There are several other student loan forgiveness programs still in place.
Read on to learn more about the available student loan forgiveness programs, the qualifications for eligibility, and how to apply.
1. Public Service Loan Forgiveness (PSLF)
If you're a full-time employee for a not-for-profit organization or government, you might be eligible to receive the Public Service Loan Forgiveness.
PSLF forgives federal student loans and can forgive the entire remaining loan balance on Direct Loans. However, the program forgives the loan once the borrower completes 120 "qualifying payments" under the qualifying repayment plan, which is equivalent to 10 years of payments.
PSLF Program's Eligibility Requirements
Be an employee of a not-for-profit organization or government (including local, federal, state, or tribal)
Work full-time for the particular organization or company
Have a Direct Loan or consolidate your other federal student loan into a Direct Loan
Repay the student loan under an income-driven repayment plan and complete 120 qualifying payments
How to Apply for the PSLF Forgiveness Program
To apply for PSLF, use the PSLF Help Tool to check whether your employer qualifies for the loan forgiveness program.
Submit PSLF employment certifications to certify your full-time employment each year
Only apply for the program once you've met all the eligibility requirements
Lastly, generate a PSLF form to sign and submit to the PSLF servicer
In the event the borrower is denied a PSLF loan forgiveness due to a non-qualifying repayment plan, they may still be eligible for the Temporary Expanded PSLF program.
2. Teacher Loan Forgiveness (TLF)
Suppose you're a full-time teacher for five full academic years consecutively in a low-income secondary school, elementary school, or educational service agency. In that case, you might be eligible for up to $17,500 on Federal Consolidation Loan or a Direct Consolidation Loan.
TLF Program's Eligibility Requirements
No outstanding Direct Loan or FFEL loan balance as of Oct. 1, 1998
A full-time employee and a notably certified teacher for five entire school academic years
Must be employed at a low-income secondary school, elementary school, or educational service agency
The loan must have been processed before the end of the five qualifying academic years
How to Apply for TLF Loan Forgiveness Program
If you're interested in the TLF loan forgiveness program, submit a complete Teacher Loan Forgiveness Application to the loan servicer.
3. Income-Driven Repayment Forgiveness Program (IDR)
IDR loan forgiveness program is a federal student loan repayment plan based on the borrower's income and family size. The IDR payment plans offer loan forgiveness after making a certain number of repayments–typically over 20-25 years. That means that your eligibility will depend on the specific repayment plan.
With the current initiative to implement the temporary IDR Account Adjustment, more borrowers will get closer to loan forgiveness under the IDR program. However, although borrowers will experience much relief, some borrowers might be required to consolidate their student loans to qualify.
4. Other Relief Programs for Student Loan Repayment
Besides loan forgiveness, you can also access loan discharges. Some of these loan discharge programs include:
Lastly, be sure to source information from credible sources to avoid scams. For instance, avoid people or companies telling you to pay in order to receive help with federal student loan aid. Also, confirm with your loan servicer whether you have to continue making loan payments even during the application review period. Once you qualify for the complete forgiveness of your loan, you're no longer obligated to pay the loan. But if you qualify for only a portion of the loan, you'll be responsible for completing the rest.
Copyright 2023, DailyDig.com