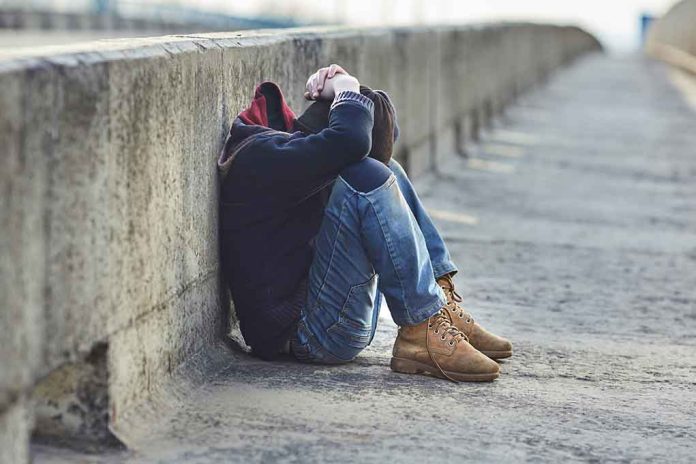 Kids Deserve a Home – The TLP Helps Them Find One
(DailyDig.com) – It's fair to say that the US faces unprecedented challenges in providing a social safety net for millions of people. There's one segment of the population, though, that seems to fall through the cracks when it comes to housing and job training—older teens and people in their early 20s. This may be because there is so much focus on younger children and foster programs on one end and adult shelters and training on the other, but there is a government-run program targeted directly at at-risk young people.
The Transitional Living Program (TLP) provides homeless youth with both safe and stable housing. They TLP also offers training services to help these kids learn the basic living skills they need to transition to independent living and a future as a productive and healthy citizen.
Throughout the US, there are over 191 residential communities, but they offer more than simply beds. Though it's certainly not their fault, many of the youth who come into the program lack the basic life skills to function in society. TLP works with the residents in developing job skills and teaching basic education, and help them with finding jobs once they're ready. Mental health care is also provided to the young adults who enter the program. As many young women come in pregnant or as parents, TLP also teaches parenting skills.
Who is Eligible for TLP, and How Does it Work?
Any individual between 16 and 22 who is currently homeless (living in a shelter or couch surfing counts as homeless) is eligible for TLP services. Here is the hotline number to call from anywhere in the US, and you'll be directed to the closest center.
1-800-621-4000
Once a youth makes their way to the center, they do need to answer a few basic questions, but will not be turned away. For TLP purposes, you are considered homeless if you are not safe at home, live in a federal disaster area, or your home is not in decent repair. Many states use the program as a stepping stone between foster care (teens age out of that program at 18) and independent adult living. Residents can live in TLP housing for a year and a half.  If you enter the program before you're 18, you're eligible to stay longer.
Outreach
The federal government provides funds for TLP through grants. The organizations that get these grants have to fulfill two very specific requirements.
1. Develop and implement a positive youth development (PYD) program that teaches participants about leadership, skill development, and community involvement.
2. Develop a trauma-informed care (TIC) approach and use that framework. TIC assumes that at-risk youth have experienced physical or mental trauma, and works with that understanding to provide a nurturing care environment and therapies.
Street Outreach Program (SOP)
Some TLP facilities have a program dedicated to supporting runaway and street youth, in both helping them find safe housing and the appropriate social services. Many of these youth have been abused by adults and lack any trust, so the goal of an SOP is to help these kids trust adults again and rebuild social connections. This support also includes street-based education, survival aid, crisis intervention, emergency shelter access, and counseling.
Services
TLP centers also coordinate social services for residents. These include working with law enforcement, child welfare, legal services, health care, and affordable child care or child education programs.
Types of Residences
Youth who live in TLP housing live in one of the following environments.
Group homes
Supervised apartments
Maternity homes
Host homes or apartments
If you are worried that there are no resources for at risk youth once they reach a certain age, there are programs in place to help these kids get a better start in life.  Call the hotline for more information or to find the nearest shelter, at 1-800-621-4000. Just show up and they'll help you out.
Copyright 2022, DailyDig.com