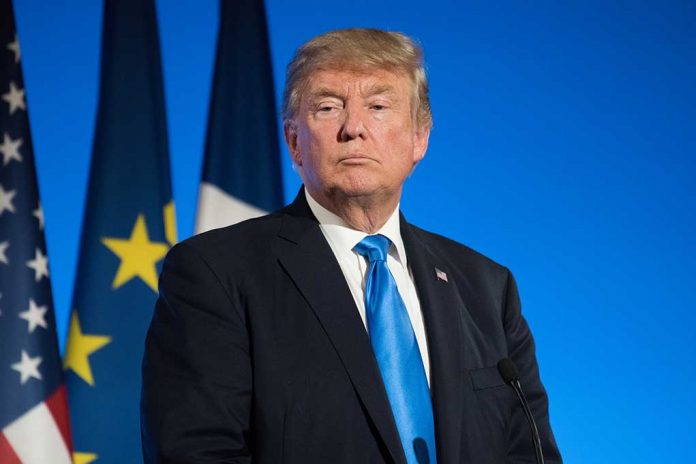 (DailyDig.com) – Former President Donald Trump continues to make headlines well after his presidency ended in January. The real estate mogul is now suing his niece and the New York Times, claiming both parties irreparably damaged his character, name, and business.
Trump officially filed the joint lawsuit in Dutchess County, New York, on September 21. In it, he accuses three specific NYT reporters of conspiring against him with the help of his niece. The former president's demands include nearly $100 million in damages.
Donald Trump filed a lawsuit on Tuesday accusing his niece Mary Trump and The New York Times of conspiring in an "insidious plot" to publish information about his tax records.https://t.co/WosVx78d6V

— The New York Times (@nytimes) September 22, 2021
Donald Trump claims reporters sought out his niece with determination and coerced her into handing over confidential tax information. He also says Mary Trump broke a contractual agreement from 2001 regarding Fred Trump Sr.'s will.
In the affidavit, Trump accuses both his niece and the reporters of leaking the tax records in an attempt to seek fame, wealth, notoriety, and the advancement of their political agendas.
NYT first posted its story about the former president's tax records on October 2, 2018. The media outlet fully admits they based the story on a plethora of confidential and extremely sensitive financial information. The courts could see that as proof it engaged in intentional and malicious activity. It isn't yet clear if they'll agree it harmed Trump's reputation.
Copyright 2021, DailyDig.com