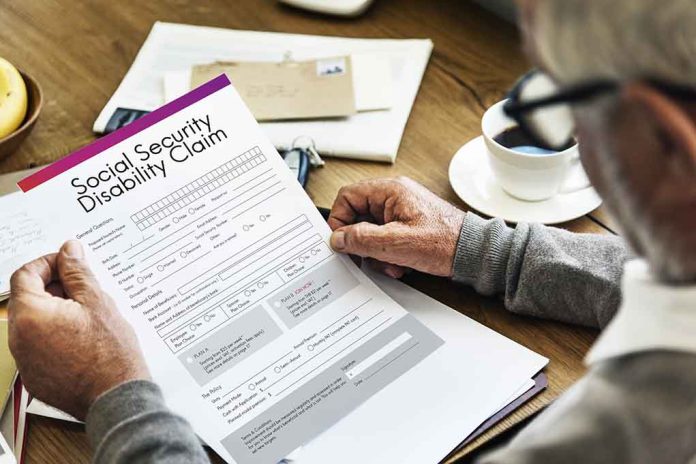 Social Security Disability: What You REALLY Need to Know about Qualifying
(DailyDig.com) – The federal government has programs in place to financially help those who are less fortunate. In some cases, people can't afford to pay their bills, buy food, and qualify for the Supplemental Nutrition Assistance Program (SNAP), which allows them to purchase food with government allocated funds. People who cannot work due to disability may qualify for assistance through the Social Security Disability system, especially if they suffer from specific impairments.
Social Security Programs
The Social Security Administration (SSA) controls two programs that provide funding to people with disabilities. Supplemental Security Income (SSI) is for people with limited resources or income due to their disability and an inability to work full-time.
Social Security Disability Insurance (SSDI) essentially "insures" disabled people by providing them with a monthly income determined by how much they've paid into Social Security via income taxes. In some cases, SSDI also covers disabled independents of those it insures.
Defining Disability
The definition of disability is the same for both programs. According to the SSA, the law defines disabled people as individuals who can't perform substantial, gainful activities for any reason, whether medical, physical, or mental.
The SSA lists several impairments that typically qualify people for their programs. It breaks the list into two sections: A, for adults, and B, for children.
Musculoskeletal Disorders
Special Senses and Speech
Respiratory Disorders
Cardiovascular System
Digestive System
Genitourinary Disorders
Hematological Disorders
Skin Disorders
Endocrine Disorders
Congenital Disorders Affecting Multiple Body Systems
Neurological Disorders
Mental Disorders
Malignant Neoplastic Diseases (Cancer)
Immune System Disorders
Applicants who meet the above criteria must be over the age of 18.
Part B contains a long list of other impairments that typically apply to children as well as all of the adult impairments listed in Part A. It also adds Low Birth Weight and Failure to Thrive. Part B applies only to people under the age of 18.
Qualifying for Disability
Note that simply having one of the conditions above isn't necessarily a guarantee that someone will qualify for benefits. For a person to be eligible for SSI or SSDI, they need to meet a varying list of other requirements depending on which of the two programs they apply for. That list may include holding enough work credits, proving that their condition meets SSA disability program guidelines, having enough recent work.
SSA claims go through a series of local field offices, Disability Determination Services (DDS), and state agency programs. Applicants can appeal unfavorable determinations through an administrative law judge in the Social Security Administration Office of Hearing Operations or a DDS. It is possible to apply by phone, mail, in person, or even online.
Copyright 2022, DailyDig.com