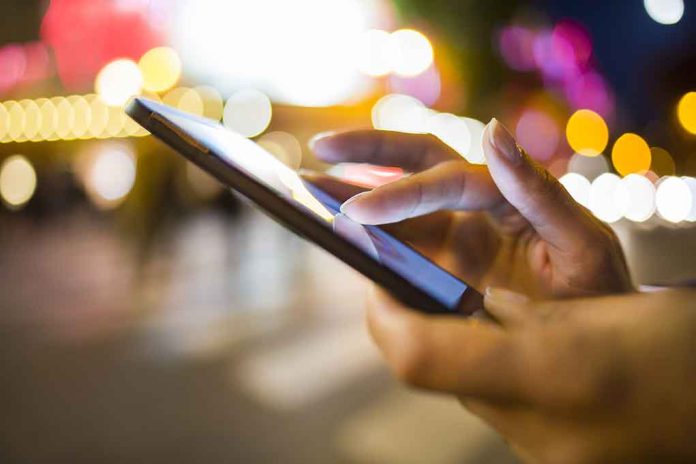 (DailyDig.com) – A quarter or so of individuals with an annual household income of under $30,000 claim not to have a smartphone. Thankfully, there is a way to address this with the Affordable Connectivity Program.
What is the Affordable Connectivity Program, how do individuals qualify for it, and what cell phone carriers offer free phones under this program?
What Is the Affordable Connectivity Program?
The Affordable Connectivity Program (ACP) is a benefit project provided by the Federal Communications Commission (FCC). It presents multiple levels of discounts and grants aimed at ensuring low-income households have access to broadband connectivity.
The opportunity with the ACP towards getting a free cell phone is in its $100 one-time discount on the purchase of internet devices.
Although individuals may use this to get a cell phone for free if the phone is priced at $100, the program still ordinarily requires them to contribute a minimum of $10 to $50. Nonetheless, the phone carriers subsequently mentioned in this article provide free phones and don't require participants to contribute any money.
Affordable Connectivity Program Eligibility Criteria
To qualify for the ACP, interested individuals need to meet one of the following requirements:
Have a household income of or below 200% of values in the Federal Poverty Guideline
Have received a Federal Pell Grant that year
Participate in certain low-income assistive programs like public housing, Medicaid, SNAP, Supplemental Security Income (SSI), and WIC, among others
Participate in low-income Tribal assistance programs and reside on qualifying lands.
After going through all eligibility criteria and meeting one of the requirements for an ACP discount, individuals may then get a free cell phone from the following carriers.
Cell Phone Carriers Offering Free Phones
Although there are popular service providers within the ACP program, to get a free phone, you may have to opt for secondary providers. The most reliable of these include:
Safelink Wireless
Safelink is one of the few service providers that place a substantial focus on providing eligible participants with free smartphones. Some of the free cell phones made available through the Safelink ACP include devices from Samsung, ZTE, LG, and Alcatel.
The additional offers from Safelink Wireless are unlimited text and call time to Mexico and Canada and 25GB of free data with 5GB allowed for hotspot use.
Assurance Wireless
Assurance Wireless is a cell service provider that offers free unlimited texts, unlimited call time, and unlimited data (10GB for mobile hotspots) to eligible ACP participants. The service provider also offers a free smartphone within this program but only to its new customers.
To qualify for a free phone with Assurance Wireless, interested individuals need to be a part of assistance programs like Medicaid and SNAP, or provide an unemployment benefits letter.
TruConnect
Although TruConnect also offers internet-related ACP benefits, you get a free smartphone through benefits offered under its Lifeline program. The Lifeline program is another FCC-backed initiative that applies across 37 US states and also requires participation in assistance programs to qualify.
Within the program, you also get unlimited calls and texts, free international calls, and up to 14GB of free data monthly.
True Wireless
With True Wireless, you automatically qualify for a free phone and multiple free unlimited internet service offers if you are a participant in Medicaid, SNAP, SSI, and six other assistance programs. You are also eligible if your household makes under 135% of the income requirements stated for specific numbers of household members.
The more popular cell phone services in the Affordable Connectivity Program don't provide free cell phones but only stick with giving discounts on internet services. The base discounts from the ACP include a $30 monthly discount on internet plans which goes up to $75 for individuals on qualifying tribal lands.
The advice for interested individuals to get the best out of these secondary providers is to pick one with good coverage at their respective places of residence.
Copyright 2022, DailyDig.com