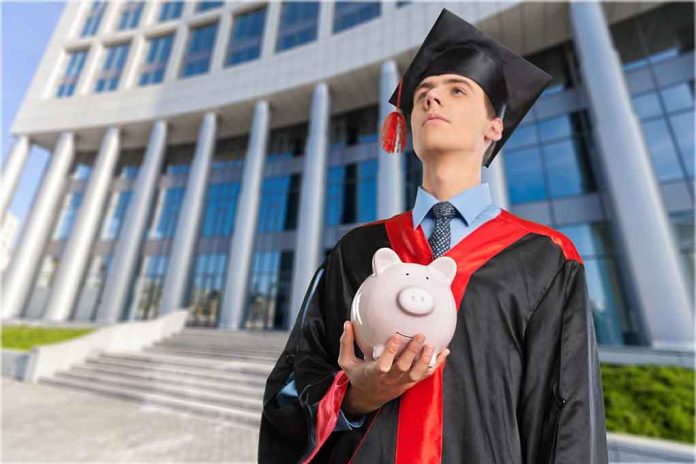 (DailyDig.com) – Federal attempts at widespread student loan forgiveness seem to be on hold indefinitely. Thankfully, former students who live in New York State have a state-level option they can explore.
What is the Get On Your Feet Program?
The NYS Get On Your Feet Loan Forgiveness Program is a debt forgiveness program that can forgive up to 24 months of payments for students who are struggling. It works by giving a one time award, but the award is paid directly to your loan servicer.
Who is Eligible?
In order to be eligible for the program you must:
Have lived in New York State for at least 12 continuous months.
Be a U.S. citizen or lawful permanent resident. DACA students are not eligible.
Graduated from a NYS high school or received your equivalency diploma in NYS. You don't have to have been born in NYS, but the program is not available to people who moved to New York as adults.
Gained your undergraduate degree in New York State in or after December 2014.
Not have a higher degree.
Have graduated two years ago or less.
Be enrolled in a federal Income Based Repayment Plan, Pay As You Earn Plan, or Revised Pay As You Earn Plan.
If employed, work in New York State (unless you are in the military)
Have an income of less than $50,000. This includes your spouse's income if you file jointly.
Be current on your loans.
In other words, this is aimed at people who went to school in New York State, have a family background there, and have need. Unfortunately, the income limit does not have any cost of living allowances for people living and working in New York City.
What Loans Are Covered?
Not all student loans are covered. For a loan to be covered, it has to be eligible for the Federal repayment plans. This excludes any loans made to your parents, such as Direct Plus and FFEL PLUS, Health Education Assistance Loans and private loans. Some other loans are only eligible if you first consolidate your debt, including Stafford Loans and Federal Perkins Loans. If you have multiple loans, it may be worth consolidating before applying.
Is This Affected by the Pandemic Hold on Federal Student Loans?
Yes. New York State is not currently reviewing applications. However, you should still send your application to make sure it arrives within the two year period.
Your application will be reviewed as soon as the pause is lifted, and the date they receive it will determine your eligibility. So, if you qualify, send in your application as soon as you can. There may be a backlog and it may take some time to be approved.
What Other Options Are There?
If you don't qualify for this program, you may qualify for one of the other New York State Loan Forgiveness Programs. These include:
Loan Forgiveness for District Attorneys and Indigent Legal Services Attorneys. To qualify you have to work in one of these jobs.
Loan Forgiveness for Licensed Social Workers. You have to have at least one year working in a critical human service area.
New York State Young Farmers Loan Forgiveness Incentive Program. You have to agree to operate a farm in New York State for at least five years.
Nursing Faculty Loan Forgiveness Incentive Program.
NYS Child Welfare Worker Loan Forgiveness Program
NYS Teacher Loan Forgiveness Program.
As you can see, all of these programs are incentives to attract people into various professions and have work-related requirements. Some also require that you have graduated in New York, such as the Young Farmers.
If you know that you are going to be struggling to repay your loans when payments resume and are enrolled in a Federal repayment program, and live in New York, it's worth applying for this program before the two year period expires.
Copyright 2023, DailyDig.com