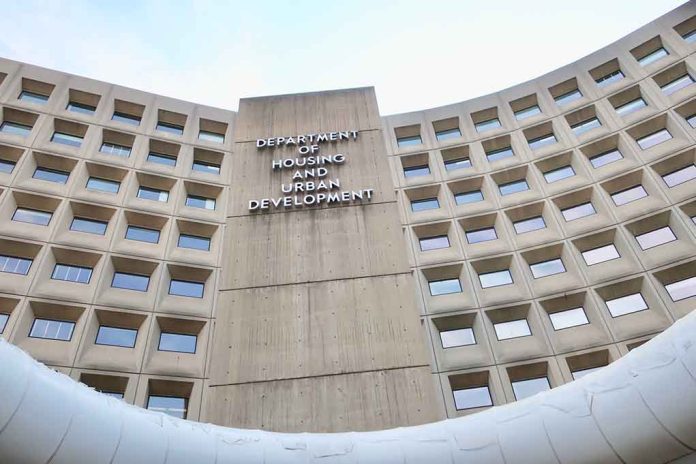 HUD Housing Program – The Ins And Outs You Need To Know
(DailyDig.com) – For millions of people across the country, finding housing is a challenge. This is the case for low-income families as well as elderly persons on a fixed income, people who struggle with health issues, and other vulnerable populations. For many of these people, safe, affordable housing is out of reach. Lack of ability to afford housing results in homelessness for families, the elderly, and persons with disabilities in all parts of the country. Public housing is one solution for this crisis.
What Is Public Housing?
Public housing is funded by the U.S. Department of Housing and Urban Development. Funds are provided to housing agencies to provide safe, affordable housing for low-income families and individuals and persons with disabilities. There are many different types of housing available under this program, including multi-family and single-family homes. Public housing is found in many areas throughout the country including large urban areas, suburbs, and more rural areas.
Public housing reduces rent for low-income persons so they can afford a home that will meet their needs. Public housing is intended to be safe, affordable, and adequate for families as well as single persons and accessible for persons with disabilities.
Who Qualifies For Public Housing?
Public housing is meant for people who wouldn't be able to afford housing without assistance. For this reason, there are strict income requirements to qualify for this program. It is important that only qualified people receive this housing to ensure there is available housing for those who need it most.
Public housing eligibility is based on your gross annual income and other factors like citizenship status and whether they are applying as a family, individual, or person with a disability, for example.
The income limits are set at certain percentages of the median income for the area in which you live. The percentages are 80% for lower income and 50% for very low income. You will be required to disclose income from all sources including employment, benefits, and other sources.
How Do You Apply For Public Housing?
Prospective applicants will need to contact their local housing authority to apply. Applicants will be asked to verify their income to ensure they are qualified. Part of the process includes filling out an application and providing documentation to verify identity and status, as well as documentation that verifies income.
Some of the documents prospective applicants may be asked to provide include:
Birth certificates
Tax documents
Photo identification
Bank statements
When filling out the application, applicants will have to disclose the names of all persons who will be living in the house, name and contact information of their employer, and provide other information to help determine eligibility. This also includes previous rental history, estimate of future income, and other information.
It is important to fill out the application thoroughly and accurately to speed up the approval process. It is vital to have all documentation to avoid delays in processing the application.
For those who have been approved, there is an annual recertification process to determine if the resident is still eligible. This ensures that only those who are qualified will continue to receive public housing.
It is important to keep accurate records of income and other pertinent information, as this will make the recertification process easier. Keep bank statements and tax documents in a safe place so the can be accessed when needed.
Public housing is currently the oldest housing assistance program in the country and was started in 1937. While there are other programs funded by the U.S. Department of Housing and Urban Development, public housing remains one of the largest. It has gone through many changes over the years, and continues to evolve along with other affordable housing programs.
Copyright 2022, DailyDig.com