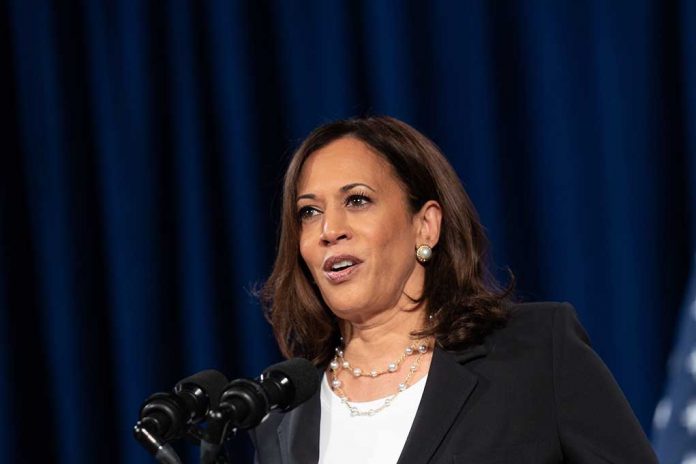 (DailyDig.com) – The media constantly blasted former President Donald Trump's administration for even the hint of a slight factual discrepancy. Now that Biden is in power, things have changed. Why does the new administration often seem to get an automatic free pass?
Vice President's Team Caught Spreading Misinformation Surrounding Kamala Harris Coronavirus Test https://t.co/eGUaQ9F1mF

— JoanHathaway (@JoanHathaway) July 20, 2021
White House press secretary Jen Psaki stated on Monday that Vice President Harris tested negative for COVID-19. However, this directly contradicts information in a statement from Symone Sanders on Saturday, July 17. At the time, the spokeswoman said there was "no reason" for Harris to be tested in the first place, despite her meeting with Texas lawmakers who later revealed they were infected.
Psaki alleges that information about the negative test result came from the vice president's office itself. But after taking notice of the contradicting statements, Sanders attempted to cover her tracks by saying the VP is "tested regularly." She also claimed Harris was, in fact, tested over the weekend, but that all results came back negative.
Sanders also tried to argue that what was said on Monday wasn't in contrast to what she said on Saturday, even though it clearly was.
Harris's spokesperson knowingly misled the American people. Yet, the VP's office has yet to release a statement confirming or denying her current state of health. If this was the Trump administration, the media would be condemning them and calling them liars. They might even try to accuse them of intentionally misleading the American people.
Copyright 2021, DailyDig.com