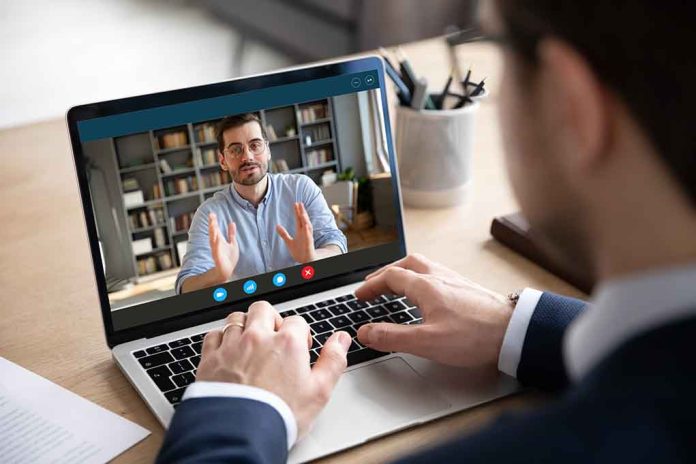 17 Side Hustles To Make Fast Cash In College
(DailyDig.com) – Are you a college student looking for side gigs to sustain your college life? Whether you're looking for a little money to get you out of eating noodles daily or something to help you pay for your education, there are plenty of side gigs that can help you earn a quick buck.
Even with loans, grants, or scholarships, you might require money for other college expenses. While part-time jobs are often a go-to option to earn money, not every student has enough time to sustain most part-time jobs.
The good news is that there are tons of flexible side gigs that can help you sustain your college life, no matter how much time or skill set you have. Find the right gig from the list below and make a quick buck!
1. Become a Master of Deliveries
If you have a bike or a car, you can deliver food to your fellow students or even professors. Some of the most common platforms you can use to sell your food delivery services include Uber Eats and DoorDash.
People are willing to pay to have things like documents, clothes, and groceries conveniently delivered to them. That's a great opportunity to sell your food and package delivery services through platforms like Delivery.com.
2. Turn Your DIY Skills Into a Business
With most people using online platforms, it's an excellent time to put your skills to the test by posting your DIY crafts online and earning from them. For instance, if you're a crafty person, you can post your crafts on online platforms such as Etsy. Even though you'll incur a listing fee for each item, you can easily make back your money from each sale you make.
3. Perform Tasks or Run Errands in Your Spare Time
You're likely to find many people willing to pay you for your help, especially homeowners or those who simply have trouble getting around. For instance, you can run a wide array of errands or services for people in your area through TaskRabbit services. Some common tasks you can perform are cooking, going to the store, and furniture assembly.
4. Clean Your Wardrobe and Sell Clothes You Don't Need
As a college student looking for an extra buck, your motto should be reuse, reduce, and sell. Selling your old accessories and clothes is a win-win situation because you can get extra space in your wardrobe by decluttering it, plus extra cash in your pocket.
You can thrift and resell your clothes in a nearby thrifting store or you can post them online on sites like Poshmark, Tradesy, and thredUP.
5. Tutor Other Students
If you're a college student with lots of classes and assignments to do, you probably can't commit to in-person tutoring. However, you can try virtual or online tutoring at your convenient time. You can set your preferred hours and earn good money tutoring people through several companies that hire online tutors like VIPKid and Tutor.com. All you need is a stable internet connection and a computer, and you'll make a decent amount of cash!
6. Get a Driving Side Gig
If you have a car in college, you can easily pick up a driving side gig through online sites like Lyft and Uber and make extra quick bucks. You'll have the freedom to set your own working hours and you can pick up extra hours on weekends or evenings when you don't have classes to attend.
7. Sell Stock Photos Online
Do you possess photography skills? Convert your skills into money! If you're an avid photographer, you can sell your photos and earn commissions through websites such as Getty Images, iStock, and Shutterstock.
8. Become a Babysitter
If you love and enjoy staying with kids, you can figure out a convenient time during the week or weekends and watch over a kid or two and earn extra cash. All you need to do is create a profile and determine your hourly rate on websites such as Care.com, Urbansitter, and Sittercity to get clients.
If you attend a rural campus and are worried about finding clients online, you can print out professional flyers and hand them to your fellow students, lecturers, professors, and other workers within your campus.
9. Become a Freelance Writer
Not everyone likes the uncertainty behind starting a blogging business from scratch. As a college student, you can set your schedule and become a freelance writer for other websites, blogs, or businesses. Some sites to find potential clients include Upwork and Fiverr. You can set your own rates and apply for a preferred writing project.
10. Get Data Entry Gigs
With data entry, all you need to do is update and categorize data on a computer system – it can be text, numbers, files, audio recordings, or images. Some common platforms that offer data entry work include FlexJobs, Remote, and Clickworker.
11. Rent Out Your Sporting Equipment for a Fee
Do you have your college sporting equipment like a tennis racket, road bike, or any other exercise equipment? You can lend them to other students at a fair price through local online platforms like Rental Pal and FriendWithA.
12. Start a Dog Walking Side Hustle
You can offer dog walking services in your spare time. Create a profile and sell your dog walking services through Rover or advertise your services using flyers to get clients.
13. Offer Gardening and Lawn Services to Your Neighbors
Taking care of gardens or lawns can be a huge challenge for people who lack the time or people living with back problems. You can earn some extra bucks by helping such people out. You'll need to invest in a lawnmower, garden shears, or weed eater and walk around your neighborhood to offer your services.
14. Start an Online Shop on eBay
eBay is an excellent platform to earn money by selling stuff. Find items you can buy cheaply and resell them on eBay at a profit. Just make sure you include the platform's fees when reselling your items.
15. Rent Out Your Car
If you have a car, you can earn extra cash by renting it out when you're busy with your classes. Consider listing your car on renting services like Turo and earn. Just make sure your insurance doesn't have any exclusions in the event of an accident.
16. Cleaning Services
You can ask for cleaning side gigs at your campus. Alternatively, you can easily find cleaning service gigs through platforms like Amazon Home Services and earn some quick extra bucks.
17. Give Campus Tours
Another great side gig for college students is becoming a campus tour guide. Admission officers also often require extra help with fielding queries, giving you an excellent opportunity to share your experience with prospective students. You can show the students around your campus and show them what you love the most about your college.
If you're a college student looking for side gigs to make a quick buck, the above hustles are excellent starting points. Not only will they make you money while on campus, but they can also be a base for your future salaries, especially if you're just a fresh graduate still looking for the perfect job.
Copyright 2022, DailyDig.com