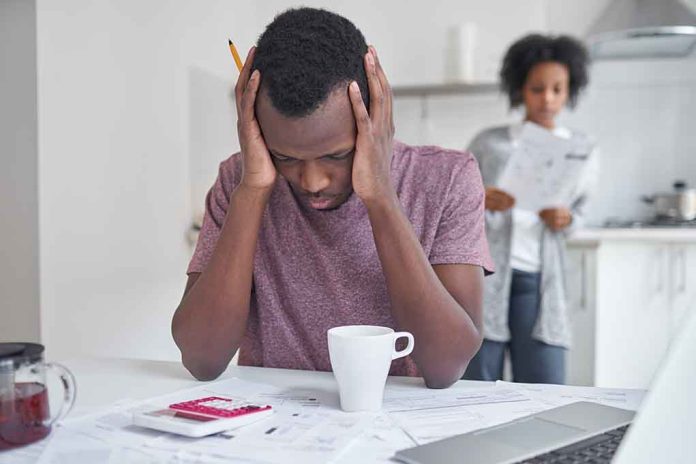 6 Lifesaving Programs For People Behind On Rent
(DailyDig.com) – Times are hard all around. Many people are struggling to pay their rent. Eviction is not just a short term problem; many people who are evicted for nonpayment of rent or other cause find it extremely hard to find replacement housing.
Some people can dip into their savings or retirement/college fund, reduce other expenses, or seek help from family members. However, when these are exhausted (or were never there in the first place) there are a number of resources available. Some of them are temporary programs established for the COVID-19 pandemic, while others are more permanent.
Talk To Your Landlord
Tenant turnover is a major cost for landlords. Because of this, most landlords aren't seeking to evict. If you have a good relationship with your landlord and have consistently paid rent in the past. Ask for help before you miss a payment. A landlord might be willing to cut a deal, such as letting you skip the payment and then add it onto future payments when the renter is back on their feet.
Not all landlords are going to be willing to help, but it is often cheaper for them to help you than have the unit sit empty for a while.
Emergency Rental Assistance (ERA) Programs
While much pandemic assistance is winding down, ERA programs are still active and accepting applications in many places. Each program has different requirements, but they are typically aimed at low income households that are likely not to have enough savings to get them through a tight spot.
Check the list linked above for options in the area. As funding is starting to run out, it's important to move quickly to apply for these programs before more of them close.
Section 8
Low income families and the elderly and disabled can apply for Section 8 housing vouchers. These vouchers pay part of the rent and then the renter pays the difference. Yes, you can apply for Section 8 in your existing home, but it requires cooperation from your landlord. Landlords have to agree to rent under the program, however, as it costs money to get a new tenant, many landlords will be quick to agree in order to avoid having to evict.
You are typically eligible for Section 8 if your income is no more than 50% of the median income in your county. There is sometimes a waiting list, however, so Section 8 might not work in an emergency situation. If a large number of people are seeking assistance, the waitlist may be closed. Local programs may also give preferences to homeless families or those involuntarily displaced.
Charities and Non-Profits
A variety of national and local charities can provide assistance with rent. Charities can often only afford to provide short-term assistance, but may be a good option for those in imminent danger of eviction. Charities can also potentially provide assistance with other expenses, such as food, freeing up money they can spend on rent.
Community Action Organizations
Community action organizations, also called community action partnerships or community action agencies are a specific type of non-profit with a goal of reducing poverty in a given area. Some of them will offer assistance paying rent as well as educational resources to help renters in general. CAOs can help people find state and county assistance, work with charities or give assistance on their own.
Relocation Assistance
Sometimes somebody might simply be in a situation where the house or apartment they could afford to rent two years ago is no longer in their budget. Chronic illness, change in employment status…a variety of things can cause their rent to suddenly be out of reach. Or, of course, your landlord could decide to drastically increase it. Some charities will help by covering the cost of movers, a security deposit or advanced rent, etc. People can also get government assistance from the Homelessness Prevention and Rapid Re-Housing Program if they are legitimately in danger of becoming homeless. (This program can also give short-term rental assistance).
People who are struggling to pay the rent need help, and thankfully there's a fair bit of it out there. Even as emergency programs from the pandemic wind down, there are government programs such as Section 8 and the Homelessness Prevention and Rapid Re-Housing Program, as well as charities people can apply to for help.
Copyright 2022, DailyDig.com