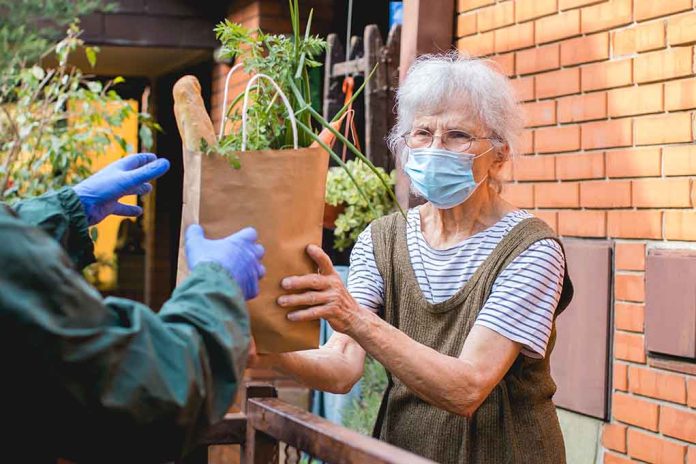 6 Ways Seniors Can Make The Most Out Of Food Assistance
(DailyDig.com) – The past few years have seen an explosion of evidence of long-term health and economic benefits of improved nutrition. Food assistance programs and policies (FAPs) have rapidly changed, but the objective remains the same – to help low-income individuals and families access the quality and quantity of the food they consume to improve their health and nutritional status.
Among the recipients of food programs are low-income and disabled seniors who, through these programs, can get nutritionally balanced food to stay as healthy as possible. With such financial assistance, older adults need not make dangerous trade-offs, such as skipping meals that can positively impact their health and medication.
Even with food assistance programs, only a few of them apply for these programs. For instance, only 2 out of 5 eligible senior adults have enrolled in the Supplemental Nutrition Assistance Program (SNAP). That means 3 out of 5 older adults who qualify for the program miss out on the benefits.
The Benefits of Food Assistance Programs for Seniors
While the primary objective of FAPs is to enable struggling elderly persons to access nutritious foods for a balanced diet, these food assistance programs offer other benefits, which include:
Hunger and poverty prevention – The National Council on Aging (NCOA) estimates that over 15 million older adults earn income below 200% of the federal poverty line. With food assistance, a significant proportion of that population can raise their income above the national poverty threshold.
Food programs offer older adults an opportunity to live independently in their communities through socialization and informal support networks.
FAPs provide the fastest and most effective forms of stimulus during economic downturns
Supplemental nutrition plans cultivate self-sufficiency; with FAPs seniors can meet their nutritional needs, which means they'll become healthier and more productive
Supplemental nutritional programs provide much-needed food assistance to vulnerable seniors in times of natural disasters
Proper nutrition, financial stability, and companionship are some of the critical things that senior citizens need. Fortunately, food assistance programs allow them to enjoy all three. Besides, they ensure their well-being in times of disasters and economic depression.
6 Things Older Adults (65 Years and Over) Should Know About Food Assistance Program
Although the government designs several food assistance programs for seniors, a small fraction of the intended beneficiaries understands the facts and details about them. If you're one of them, here are six (6) facts you should know about FAPs.
The Average Monthly SNAP Benefit for Seniors is $105
One common myth about SNAP is that an older adult above 65 years only gets $16 worth of benefits monthly. Although that's the minimum monthly benefit, 80% of seniors receive more than that. In fact, the average monthly SNAP benefit of an older adult living alone is $105. Additionally, an elderly individual can increase their monthly SNAP benefits by leveraging deductions for other expenses.
SNAP's Response to Recessions is Quick and Effective
In 2021 – when many people struggled with pandemic-induced poverty and unemployment – SNAP helped an average of over 41 million low-income individuals in the US access nutritionally balanced food each month. Economists applaud SNAP as an effective economic stimulus. Its quick response to the recession – and the temporary 115% SNAP benefit increase enacted in the 2021 Consolidated Appropriation Act – significantly boosted the broader economy.
Many Older Adults Eligible for Medical Deductions Don't Use Them
Currently, only 16% of older adults leverage the medical expense deduction. That means more seniors eligible for SNAP could qualify. If you have an older adult who pays over $35 privately for monthly medical costs, you might deduct that expense from their gross income when applying for SNAP. That's a surefire means of increasing their monthly SNAP benefit.
Senior-Adult Green Card Holders are Eligible for FAP
Another myth about SNAP is that one can't qualify for federal food assistance because they hold a green card. The truth is that Green Card holders are also eligible for food stamps.
According to SNAP rules, lawful permanent residents (LPRs) or seniors with green cards can get SNAP benefits so long as they meet one of the following criteria:
Have lived in the United States for at least five years
Employed or worked during 40 qualifying quarters
Be blind or disabled
Legally resided in the United States as of August 22, 1996
Have proof of military connection
Note that you don't have to meet all the above requirements. A senior only needs to fulfill one of them to be eligible for SNAP assistance.
Many Senior SNAP Beneficiaries Experience Isolation
Approximately 80% of seniors who receive SNAP benefits live alone. Over half of them earn little to no income and generally depend on assistance, Supplemental Security Income (SSI), or other benefits for their livelihood. For such individuals, receiving an average of $1,272 in SNAP assistance can help access a balanced diet.
Qualification for SNAP can Reduce Healthcare Expenses
For an older adult in debt, skipping meals and medications are some trade-offs they have to make to offset their debt. That can have negative health implications. A 2020 news report by CNBC indicated that the total debt for senior Americans spiked by a whopping 543% from 1999 to 2019 – the most significant percentage increase for any age group.
Qualifying for SNAP is linked to reduced overall medical expenses, including Medicare and Medicaid costs.
Food Assistance Programs for Seniors Aged 60 and Above
In the US, both public and private FAPs help financially starved seniors fight food scarcity and hunger for improved health and nutrition. However, most programs are assigned acronyms that may seem like an alphabet puzzle that's hard to complete. It becomes challenging to identify the ones that are specifically designed for seniors. Below are food assistance programs for older adults.
Supplemental Nutrition Assistance Program (SNAP)
SNAP is one of the largest food assistance programs in the US, serving about 42 million individuals annually, including older adults. It provides nutritional benefits to supplement food budgets for low-income senior citizens, enabling them to purchase healthy foods and drinks that fit within SNAP guidelines. The program also helps seniors achieve self-sufficiency.
The Emergency Food Assistance Program (TEFAP)
This program offers commodities by the US Department of Agriculture (USDA) to older adults who need short-term relief from hunger. The program partners with emergency food providers, such as food banks, to bring food items closer to senior living communities.
Senior Farmers Market Nutrition Program (SFMNP)
The government established SFMNP to provide older adults with fresh, locally produced foods such as vegetables, fruits, herbs, honey, etc. Another objective of this program is to accelerate the development of farmers' markets, roadside stalls, and community-supported agricultural programs to increase the domestic consumption of agricultural goods.
Commodity Supplemental Food Program (CSFP)
Backed by the USDA, CSFP is another FAP that aims to improve the health of seniors by helping them get nutritious foods. The program's primary goal is to deliver packages of USDA foods to seniors as supplemental nutrition and provide nutrition education to help them make informed dietary choices. However, this program only benefits older adults living in specific states or Indian reservations.
Resources for Military and Veteran Families (RMVF)
If you're an elderly veteran or an active military serviceman with an older adult, you may be eligible for food assistance through the RMVF. With this program, veterans can easily access other FAPs, including SNAP and the Food Distribution Program on Indian Reservations (for veterans who reside in Indian reservations and other approved areas).
Many American senior citizens live alone, with a high percentage living in debt. Without companionship and their increased financial burden, it becomes difficult for them to access nutritionally balanced diets. That situation forces them to make trade-offs such as skipping meals and medications to cover their debts.
Luckily, food assistance programs help them access quality and balanced diets to improve their health and move them toward self-sufficiency. The only caveat is that only a handful of them leverage FAPs, such as SNAP, yet there are food and financial benefits that can help them live healthy and happy lives. If you have an older adult, it would be best to enroll them in a food assistance program for them to live longer, healthier, and above the federal poverty level.
Copyright 2022, DailyDig.com