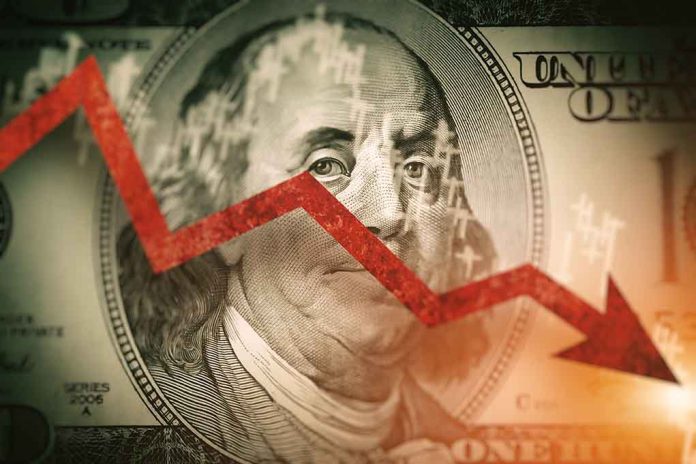 7 Things That Can Help You Become 'Recession Proof'
(DailyDig.com) – America appears to be teetering on the edge of a recession. The stock market is unstable, job security is low, and the housing market crashed not too long ago. Families are struggling to make ends meet, and many are living paycheck to paycheck. So what can families do to survive a recession?
From couponing and cutting back on expenses to finding creative ways to generate income, these tips will help you weather the storm. So whether you're already feeling the effects of a recession or you're trying to prepare for one, keep reading.
1. Get Creative With Your Budget
In these tough economic times, it's more important than ever to be mindful of your spending. One way to cut costs is to get creative with your budget. For example, instead of going out to eat, cook at home using ingredients you already have on hand. Not only is this cheaper, but it's also a great opportunity to try new recipes.
You can also save money on entertainment by taking advantage of free or discounted events in your community. By making a budget, you can stretch your dollars and make ends meet during these difficult times.
2. Apply for Food Stamps (SNAP Benefits)
Applying for food stamps may seem like a last resort, but during tough times, it can be a lifesaver. The Supplemental Nutrition Assistance Program (SNAP), formerly known as food stamps, provides low-income households with financial assistance for purchasing food.
In order to qualify for SNAP benefits, households must meet certain income and asset guidelines. However, even if your income is above the threshold, you may still be eligible for benefits if you have high medical expenses or are caring for a dependent child. And while the application process can take some time, SNAP benefits can make a real difference in your ability to put food on the table.
3. Check if You Qualify for Energy Assistance Programs
Many people are not aware that there are programs available to help those who are struggling to pay their energy bills. These programs, which are typically run by state or local governments, can provide much-needed financial assistance to qualified applicants.
To determine if you qualify for energy assistance, you will need to contact your local utility company or the governing body that runs the program in your state. You will likely need to provide financial information such as your income and expenses, as well as documentation of your need for assistance. However, the process is usually relatively simple and can provide much-needed relief for those who are struggling to make ends meet.
4. Try to Get Your Rent or Mortgage Payments Lowered or Delayed
Find out if your landlord or mortgage company offers any kind of payment relief program for tenants or homeowners who are experiencing financial hardship. There may be income requirements for these programs, so be sure to check that you qualify.
Second, reach out to your landlord or mortgage company and explain your situation. Be honest about your financial situation and explain why you need lower or delayed payments. Many companies are willing to work with their customers during tough times, but they need to know that you're truly struggling.
Finally, be prepared to negotiate. You may not get everything you want, but if you're willing to compromise, you may be able to come to an agreement that works for both sides. With a little effort, you may be able to ease the financial burden of paying rent or mortgage payments during the recession.
5. Use Public Transportation Whenever Possible
Public transportation is one of the most efficient ways to save on gas money. If you live in a city, try taking the bus or the subway instead of driving. You may be surprised at how much money you can save by leaving your car at home.
Even if you live in a rural area, there may be options for public transportation. For example, many towns and cities offer shuttle services to nearby airports. So before you rent a car for your next vacation, check to see if there is a shuttle available. By using public transportation, you can save money and help the environment at the same time.
6. Have an Emergency Fund
It's always a good idea to have some money saved up for emergencies, but it becomes even more important during tough economic times. Having an emergency fund can help you weather a layoff or unexpected medical bills, and it can give you the peace of mind that comes with knowing you're prepared for anything life throws your way.
So how much should you aim to save? Experts recommend setting aside enough to cover three to six months of living expenses, but even a small amount can make a big difference. So start stashing away whatever you can spare each month, and before you know it, you'll be on your way to financial security.
7. Create a Side Hustle
An extra stream of income will help you weather the storm and come out the other side unscathed. But what exactly is a side hustle? A side hustle is simply a way to make money outside of your full-time job. This could be anything from starting a blog to becoming an Uber driver. The possibilities are endless!
The best part is that you can start small and scale up as needed. So if you're looking for a way to survive the upcoming recession, make sure to create a side hustle. It could be the difference between making it through unscathed or ending up in financial ruin.
Stay Ready for the Recession
A recession can put a lot of financial strain on low-income families. But with a little planning and effort, families can make it through unscathed. By following the tips in this article, you can ease the burden of a recession and even come out ahead. So don't wait until the next recession hits to start preparing. Get started today and give yourself the best chance of weathering the storm.
Copyright 2022, DailyDig.com