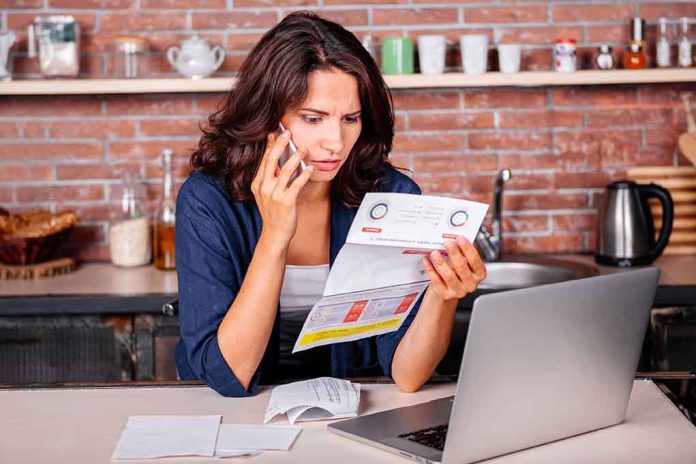 7 Surefire Ways To Save On Utilities During The Summer Heat
(DailyDig.com) – While summers can be exciting and full of fun, high summer temperatures can be a nightmare! According to a Weather and Science Facts report, states such as Louisiana, Florida, and Arkansas are the hottest in the summer, averaging 81.1F, 90.9F, and 80.4, respectively.
Managing such high summer temperatures can come with hefty bills. However, there are simple tricks that you can employ to save a few bucks on those bills and use the money to make your summer even more exciting!
From fixing those small leaks to installing ceiling fans, we've put together this guide to point you in the right direction.
1. Find and Fix Leaks
Proper insulation is crucial to minimize cold air loss from the room. But since there's a thermal equilibrium imbalance, leaks such as broken door seals provide exit points, allowing cold air to leave the room.
The situation forces the air conditioner to use more energy. If nothing is done to improve the situation, power bills will continue to rise. It's best to locate and fix these leaks to save on utility bills.
There are two ways to handle it. You can do it yourself or hire professionals. Only go with the former option if you're versed in DIY and home improvement.
2. Use Blinds and Drapes to Block the Sun
Blind and drapes window treatments aren't only for decoration. You can also use them to save energy since some are made to prevent rooms from heating up in summer.
According to a Consumer Reports report, reflective blinds reduce heat gain by approximately 45%. Another study by Energy.gov reveals that medium-colored draperies can reduce heat gains by 33%.
3. Ensure the Air Conditioner is Working Well
An Energy.gov study shows that fixing faulty air conditioners can lower energy consumption by between 5% and 15%. Most faulty air conditioners have clogged and dirty filters, reducing airflow and decreasing efficiency. Checking the air conditioner regularly and replacing dirty filters with clean ones is the best way to prevent too much energy consumption.
4. Adopt Ceiling Fans
Ceiling fans are among the best fans for cooling since their effect is often felt throughout the room. A ceiling fan and air conditioner combination is a sure way to save on utility bills during summer. This combo allows you to increase the thermostat by 4F and save energy consumption.
5. Ensure Vents are Clear
Vents allow air in and out of the room, so they should remain open during summer to facilitate smooth airflow. The room will heat up fast if anything obstructs the airflow, and you'll be compelled to turn the air conditioner on.
You should ensure nothing is blocking the vents. Chairs, wardrobes, and other furniture types are likely to block vents. It'll be best if you remove them to allow smooth airflow.
6. Knock Down AC Power while Away
Operating the AC on full power while you're home is okay. But there's no need to let it run on full power if you decide to leave, since it'll only consume more power. In this situation, knocking down the AC power goes a long way if you want to save on utility bills. Your best bet is to make sure you are using a programmable thermostat so you can pre-set your desired temperatures for while you are at work, home relaxing, or in bed at night.
7. Lower Water Heater Temperature
Water heating is the third-largest expense in US homes, accounting for approximately 18% of energy consumption. While heating water in summer is essential, overheating the water can raise utility bills. There's no doubt that lowering water heater temperature reduces heating costs.
Regulating energy consumption in summer goes a long way if you're looking to save on utility bills, but the task can be daunting when you don't know what to do. Hit the ground running with these tips and you're sure to see a measurable difference!
Copyright 2022, DailyDig.com