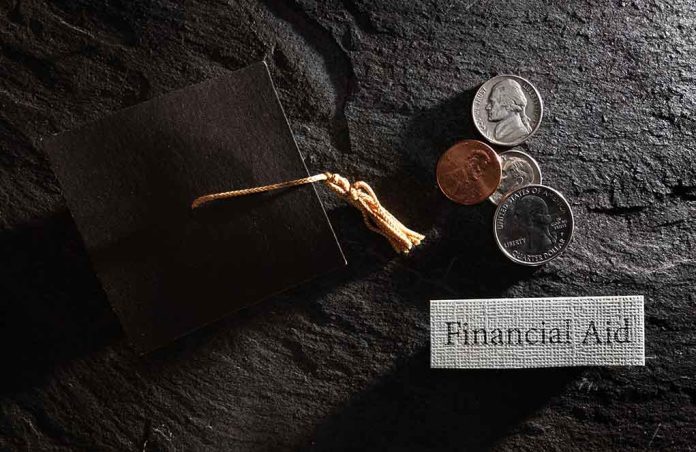 How To Tell If You Qualify For a $6000+ Pell Grant
(DailyDig.com) – Most students assume that higher education is only for the financially able. This just isn't true. The government offers college students many financial aid assistance programs. A good example is a Pell Grant. Continue reading to learn more about what a Pell Grant is, the eligibility criteria, and how to apply.
What Is a Pell Grant?
A Pell Grant is a type of federal aid designed to help low-income students complete their undergraduate programs. This grant was introduced through the Higher Education Act of 1965. For the 2022-2023 academic year, eligible students can receive Pell Grants of up to $6,895 to pay for their undergraduate studies.
Most higher learning administrators view the Pell Grant as central to a student's FAFSA package. Initially created to assist low-income and middle-class students pay for their college studies, eligibility for the Pell Grant mostly depends on the applicant's financial need. It is noteworthy that the Education Department recently updated the eligibility criteria to include students in prison.
The income requirements for Pell Grants are determined by a student's personal and family income, assets, and additional expenses, such as the number of people in the family attending college at the same time.
What Determines the Amount of Pell Grant a Student Receives?
The income requirements for Pell Grants are determined by a student's personal and family income, assets, and additional expenses, such as the number of people in the family attending college at the same time. Although the maximum amount of Pell Grant for the 2022-2023 academic year is $6,895, not all students get the total amount. Moreover, under special circumstances, students can receive a higher award.
A higher Expected Family Contribution can reduce the amount of Pell Grant assistance a student receives. That said, some eligible students may get up to 150% of their Pell Grant award if they complete three academic terms in a year. This is referred to as the "year-round Pell."
Applicants can qualify for the year-round Pell by signing up for summer and winter classes in addition to the fall and spring terms. It is also worth noting that a student's expected family contribution (EFC) and their cost of attendance (COA) can significantly affect the federal funding they receive.
How To Determine Your Federal Pell Grant Eligibility
Students can take the following steps to determine their Pell Grant eligibility:
They will first need to calculate their Expected Family Contribution, which is calculated upon completing their FAFSA.
The students then need to determine their Expected Cost of Attendance. This figure takes into account books and supplies, tuition and fees, and other living expenses.
The students should then calculate their financial need by getting the difference between COA and EFC.
Finally, the students should use the Department of Education's table to get an estimate of their Pell Grant amount.
Better yet, students can use the FAFSA Forecaster developed by the Department of Education to get a rough idea of their EFC and how much Pell Grant they qualify for. Students whose parental income is $27,000 and below qualify for the total Pell Grant amount.
Upcoming Changes to Pell Grant Limits
Students should also stay updated about the changing Pell Grant income limits. For example, according to the Coronavirus Response and Relief Supplemental Appropriations Act that was recently signed into law, the EFC is being removed to be replaced by a new Student Aid Index.
Who Qualifies for a Pell Grant?
As mentioned, the Pell Grant is meant for needy students, meaning that not everyone qualifies for this federal assistance. The following are some eligibility criteria students have to meet:
They should be able to prove financial need
They should have a valid citizenship
They should be an undergraduate studying part-time or full-time
In special cases, if the students are not enrolled in an undergraduate program, they should prove enrollment in a postbaccalaureate teacher certification program
As part of the qualification criteria, the student should not be in default of other federal student loans, and they should not be serving time for a sexual offense. It is also important to note that a student may not receive a Pell Grant from more than one learning institution simultaneously.
How To Apply for a Pell Grant
The applicant should first start by submitting a FAFSA form. Institutions of higher learning use the information provided in the FAFSA form to determine a student's eligibility for a Pell Grant and, if they are eligible, how much they qualify to receive. To maintain federal aid eligibility, students must submit the FAFSA form every year. They must also demonstrate satisfactory academic performance towards their degree or certificate.
While there is no deadline per se to submit the application, it is always advisable to apply as soon as possible to qualify for additional financial aid that may have deadlines, such as work-study funds. Generally, the office of Federal Student Aid begins accepting Pell Grant applications starting 1st October, and the deadlines vary depending on the nature of the application.
Will a Student Need To Repay Their Pell Grant?
In most cases, students are not expected to repay their Pell Grant because the financial aid is a grant, not a loan. That said, there can be special scenarios when students are expected to repay their grant, such as:
The student withdrew from the school, so they no longer need the financial assistance
There were changes to their enrollment status, which impacted their grant amount
The student got further financial aid which would affect the amount of Pell Grant they receive
The Federal Pell Grant gives needy students the opportunity to advance their education. Thanks to this federal aid, qualifying applicants who can maintain their eligibility can get up to $6,895 every year in funds that do not need to be repaid. However, this amount is bound to change every year. It can increase, decrease, or remain the same. For additional information about the Pell Grant, consult the office of Federal Student Aid.
Copyright 2022, DailyDig.com