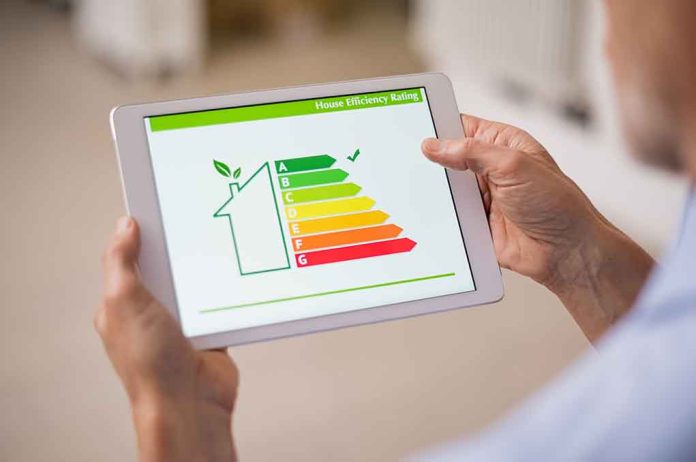 Make The Most Out Of Your Utilities With This Efficiency Program
(DailyDig.com) – As a homeowner or business owner, you want to do everything you can to ensure your space is as energy-efficient as possible. But it's not always easy to know where to start.
That's why we're here! Today, we'll discuss the Energy Efficiency and Conservation Loan Program (EECLP). The EECLP is a program run by the U.S. Department of Agriculture that helps mostly rural businesses and homes reduce energy use and save money on their utility bills.
If you're thinking about making your home more energy-efficient, you may wonder if this loan program is right for you. Here's what you need to know.
What Is EECLP? 
The Energy Efficiency and Conservation Loan Program (EECLP) is a U.S. Department of Agriculture (USDA) Rural Development program. The EECLP offers loans to help pay for energy efficiency and conservation projects, ranging from commercial and industrial developments to residential buildings.
This program aims to help rural households reduce their energy costs while making homes more comfortable and energy-efficient. This will help them save money on utility bills while reducing greenhouse gas emissions contributing to climate change.
What Are EECLP Funds Used For? 
The EECLP is a utility program created to help businesses and individuals save money on their utility bills. The EECLP can finance energy efficiency improvements such as:
Energy audits—a process where an independent expert examines your home or business for areas that could be improved upon in terms of saving money on energy bills through more efficient use of resources like electricity or natural gas.
Wind energy systems
Natural gas engines or generators
Solar energy systems or other renewable energy equipment
Making other improvements that reduce energy consumption
These improvements will make your building more comfortable, efficient, and safe while lowering your monthly energy expenses. And on top of these initiatives, EECLP loans could also be used for the following measures:
Any energy-saving measure implemented at a customer's location. This may include lighting, refrigerators, freezers, water heaters, and other appliances.
Investments in demand-side management. This includes programs that reduce the electricity demand of businesses and homes during peak hours by providing financial incentives for customers to shift their energy usage patterns away from peak times.
Mass education and outreach programs. These are opportunities for consumers to become more aware of practices that can help them save money on their utility bills, such as turning off lights when they're not needed.
These measures help reduce the amount of electricity consumed in a community, reducing their monthly bill. This is especially important for low-income families who are already struggling with high energy bills. Reducing electricity usage will also help lower emissions and reduce greenhouse gases in our atmosphere.
So, in short, EECLP funds can be used to encourage and support the efficient use of electricity or improve energy efficiency and encourage the general use of renewable energy sources.
Who Qualifies for the Program? 
The Energy Efficiency and Conservation Loan Program (EECLP) is offered to organizations responsible for directly or indirectly delivering market electricity services to persons in rural areas.
The EECLP provides loans to businesses, offering:
Retail electric service to consumers
Wholesale electric supply to distribution organizations
Electric transmission service to distribution or generation bodies
EECLP provides loans to businesses and organizations dealing in electric supply/transmission services to finance energy efficiency and renewable energy projects.
Why Does USDA Run the Program? 
The EECLP was established to enhance efforts to assist consumers in lowering their utility bills, minimizing the need for people to purchase or produce energy, reducing energy emissions, and improving energy efficiency in rural regions. The program also supports the development of rural economies by generating jobs for energy conservation and efficiency projects.
The program is designed to support innovative financing mechanisms that increase opportunities for consumers in rural areas to adopt cost-effective and efficient measures that save them money on their monthly utility bills.
How to Apply
The EECLP is more of an energy loan program that promotes energy efficiency in buildings and homes. The EECLP provides loans to help you make your home or business more efficient, reducing utility bills and saving money on everyday expenses.
To apply for a loan through the EECLP, visit their website or contact your General Field Representative (GFR), who can assist you with completing the application process. You can also see this fact sheet for more information about this program.
How To Make Household/Lifestyle Changes To Keep Utility Costs Down 
Summer or winter, extreme temperatures mean higher utility bills. But you can take steps now to reduce your energy costs this summer and beyond, even if you're waiting for other energy works on your home/premises. Here are some tips:
Open the windows when it's cooler outside than in your home—this helps create a breeze that will cool down your house and make it feel more comfortable.
Use fans instead of air conditioners (if possible). Fans move air around more gently than air conditioners and can save money on cooling costs. Switching the direction can help circulate heat in the winter, too.
Use a programmable thermostat, so you don't have to worry about adjusting temperatures throughout the day or night—your heating/cooling system will do it automatically based on preset times that you set yourself.
Put water-efficient appliances on timers and turn off lights when you leave a room. This can be as simple as flipping a switch, but it makes a big difference over time.
Wash clothes in cold water instead of hot. It's better for your clothes, and it saves energy too.
Replace light bulbs with LED bulbs that use less electricity and last longer than regular incandescent bulbs.
Consider buying appliances and electronics that are Energy Star certified, as these are designed to be more efficient when using electricity than non-certified products.
The EECLP is one of the best ways to become energy savvy. EECLP is a great program that allows individuals and businesses to make energy efficiency improvements to their homes or commercial properties. This can help people save money on their monthly utility bills while also increasing the value of their property.
If you want to save money on your energy bill and make your home more energy-efficient, then you should consider applying for the EECLP. This program is a great way to start your energy efficiency journey.
Copyright 2022, DailyDig.com