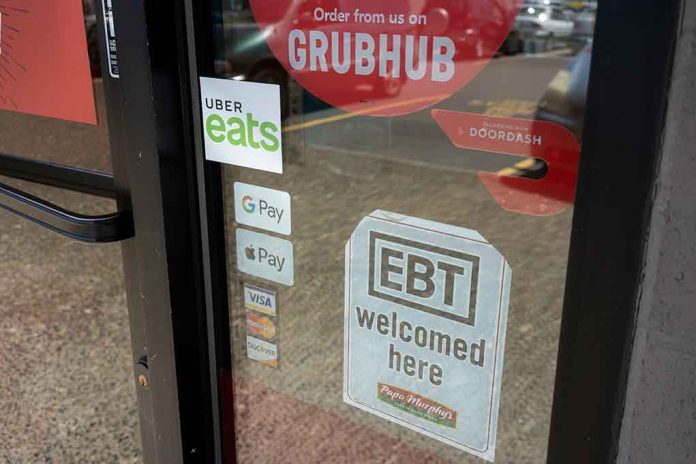 States Make Emergency P-EBT Extensions: Is Yours On the List?
(DailyDig.com) – The COVID pandemic may be, finally, in the rearview mirror, but so are many of the benefits that came along with the Families First Coronavirus Response Act (FFCRA). The P-EBT (Pandemic Electronic Benefits Transfer) program is similar to the Supplemental Nutrition Assistance Program (SNAP), but it was specifically designed as an economic enhancement for families. P-EBT funds went to families with school-age children who were eligible for free and reduced breakfast and lunch since these programs were not available during pandemic school closings.
P-EBT benefits often worked in conjunction with SNAP; the allocated funds were loaded onto your SNAP card, so you used those benefits exactly like you do with SNAP.  The same retailers that accept SNAP take P-EBT, and the same purchases are eligible under the guidelines for both. One of SNAP's goals is to make fresh fruits and vegetables affordable, along with these standard household groceries
Meat, poultry, fish
Canned or frozen foods
Dairy
Breads, cereals
Snacks and beverages (non-alcoholic)
One big difference is that you can buy food plants, like tomatoes, and seeds to grow your own food with P-EBT.
For many families, the stress of the pandemic has been replaced by the stress of inflation—the rising costs of groceries, along with everything else, has made food insecurity a reality for many people. In light of this, some states have extended the P-EBT benefits through February 2023.
New York has recently expanded the program, joining New Mexico, Wisconsin, Oregon, and Oklahoma in extending benefits.  Eight other states have rolled benefits into December—Alabama, Massachusetts, Vermont, Nevada, Minnesota, California, Kansas, and Hawaii. Other states may be considering extensions, but must get approval from the US Department of Agriculture first.
Are There Other Assistance Resources Available?
If you don't have school-age children, you're not eligible for P-EBT. You may qualify for assistance under the SNAP or WIC (women, infants, and children) programs. It's easy to confuse the two, but they are entirely separate programs with different eligibility guidelines. If you meet the guidelines for both, you can get assistance from both—it's not an either/or situation.
SNAP
With SNAP, you get a predetermined amount on your EBT card every month, and you use this card like you would a debit or credit card. The USDA oversees SNAP, and you can find more information on the requirements and how it works on their website. SNAP is a federal program, but it is run by the states—you can find information about applying in your state on the SNAP website. If you live in New York City, you apply with the city—that information is also on the site.
WIC
This program provides federal grants to the states for a range of goods and services, from food packages and vouchers to nutritional education and health care referrals. Like SNAP, WIC falls under the umbrella of the USDA, and you must qualify under your state's guidelines. The program is designed to help pregnant and post-partum women, infants, and children under five who are likely to be at nutritional risk.
When you buy food with a WIC card, the rules are stricter than with SNAP. The USDA chooses foods based on their nutritional value and the USDA standards. Here's an example. A can of peas with sugar may not be allowed—unless the sugar is added as a preservative. The USDA is revising the guidelines for allowed foods for 2022, including more culturally diverse options and more dairy-substitute products.
If you or your family are on Medicaid, you automatically qualify for WIC. To find out how to apply, go to the WIC page on the USDA website and click on your state for more information.
Help is available for the rising costs of food; find out how much you qualify for so you can get an EBT or WIC card as quickly as possible.
Copyright 2022, DailyDig.com